Look no hands: Volvo Penta shows self-docking boat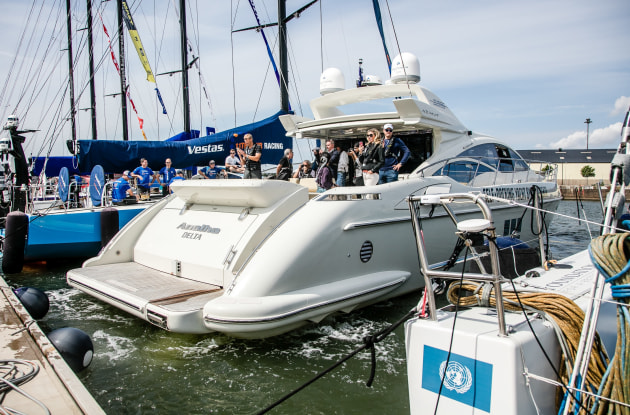 Power boat berths itself unaided to demonstrate new self-docking technology.
Engine manufacturer Volvo Penta recently gave a live demonstration of its self-docking system during a stopover for the Volvo Ocean Race at Gothenburg in Sweden. During the demonstration, a 68 foot motor boat was berthed between two Volvo Ocean Race 65 racing yachts without any manual intervention.
The system makes use of Volvo Penta's Inboard Performance System (IPS), an integrated propulsion system from the helm station to the propeller, combined with GPS location and positioning sensors on board the vessel and on the dock.
"Docking is one of the most challenging boat handling manoeuvres – getting it wrong can be embarrassing, expensive and precarious," said Björn Ingemanson, president of Volvo Penta. "Our IPS system has already taken great strides in making docking easier, and this new self-docking feature takes that process one important stage further. Its sensors and onboard computers react in milliseconds to changing wind and sea conditions, constantly making micro adjustments in power and steering angle of the IPS drive to keep the boat on its intended course into a safe berth.
"If necessary, the docking process can be paused, and the system will hold the boat stationary in the water. Even in changing sea conditions it can make the sea appear to stand still."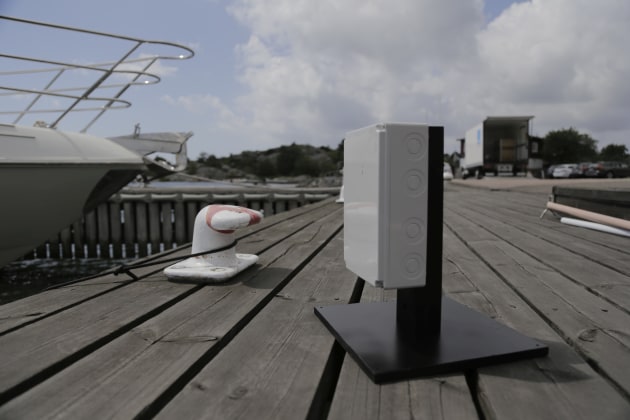 Automating the docking process involves three distinct phases. Firstly, as the boat nears its berth, the system recognises that it has entered a 'catch zone' and sends out a signal to the captain that it is ready to dock. Once the captain has activated the self-docking function, the boat is then automatically moved into a 'docking ready' position. Finally, the system uses a combination of GPS and sensors to automatically move the boat into a safe berth.
"We have long had the ambition to make docking as easy as possible," said Johan Inden, chief technology officer at Volvo Penta. "The first step towards this was in 2006, with the launch of our joystick docking technology. This was followed by the introduction of the Dynamic Positioning System, which automatically maintains a boat's heading and position, even during strong currents or windy conditions – ideal when preparing for docking. Now, we are taking the next important step by enabling the boat to dock itself. With our easy docking concept, we aim to attract more people to enjoy the boating experience."
Prototypes of the self-docking technology are currently undergoing development trials with a release date in 2020 at the earliest.
While the initial focus for the system will be individual boaters who can install it on their own docks, longer term it is expected to be of interest to harbours and marinas, allowing IPS-equipped boats fitted with the system to dock safely. In addition to being available for the IPS equipped boats, a retrofit version of the self-docking system is also planned.