Les Baker, Norglass founder, dies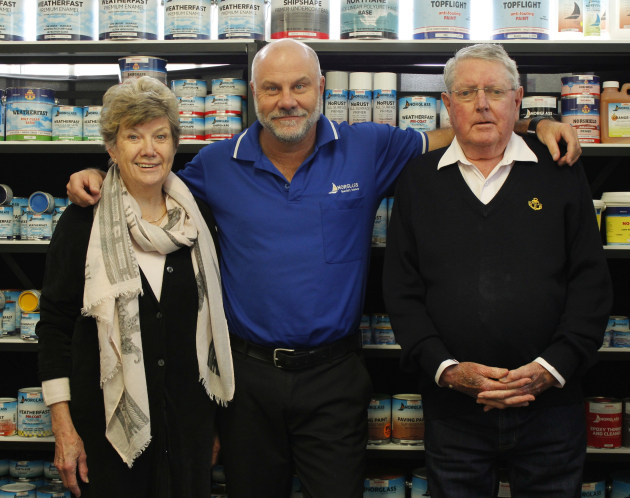 Local coatings manufacturer built successful company on quality and integrity.
Les Baker, founder of local paints and coatings manufacturer Norglass, passed away recently.
Norglass was founded in 1981 by Les and Jan Baker and remains a family-owned business run by their son, Brett Mould. It is well-known in the marine industry for the vast range of paints and speciality coatings its manufactures encompassing everything from preparation products such as cleaners and paint strippers through to fillers and undercoats and final finish coats.
The company's products have been used in a wide variety of projects – not just marine-related – ranging from the Diamond Jubilee State Coach Britannia presented to Queen Elizabeth II, to tsunami buoys in the ocean, Telstra towers, caravans, aeroplanes and even on the Spirit of Australia II jet boat being built by the renowned Warby family as part of their latest attempt to break the world water speed record.
In a statement, Brett Mould said:
"It is with great sadness we announce the passing of my step-dad and founder of Norglass, Les Baker. Les began the company in 1981 with my mother Jan after gaining success in the surface coatings industry in New Zealand. He spent the past 35 years dedicated to providing the highest quality products and services in the marketplace.
"Les was at the forefront of knowledge in the industry, placing quality and integrity at the centre of everything he did, in both business and in his life. His reputation for excellence led to some of his proudest moments, like Norglass's contribution to the Diamond Jubilee Coach, presented to the Queen in 2014. He and my mother Jan were invited by Buckingham Palace to spend the weekend at the Royal Horse Show at Windsor (UK) with the Queen, Prince Phillip and other Royal family members. It was one of his fondest memories.
"Les was generous of spirit, a wonderful family member and a loving grandfather to his four grandchildren.
"My mum Jan and I will proudly continue on with Norglass, safe in the knowledge that he gave us the best possible start. He was a trusted mentor and a wonderful example of business integrity and excellence, that I intend to continue on with.
"He will be missed by us all."