Lending a hand in Hainan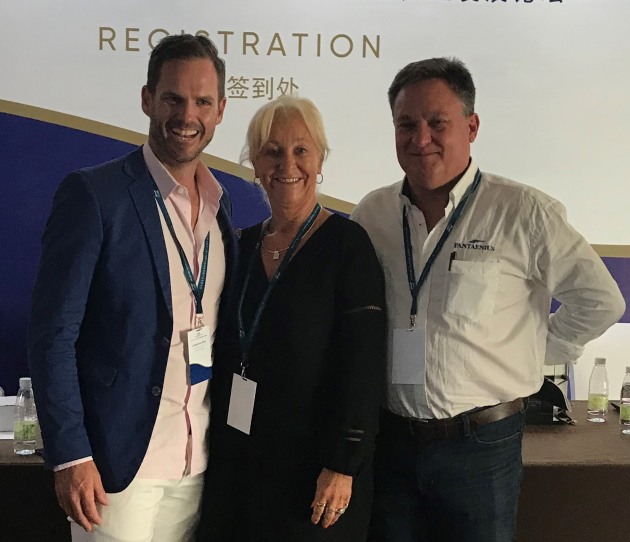 Local industry expertise sought to help build Chinese boating sector.
Local industry members recently attended a round table event Hainan, China, with the goal of helping to establish a recreational boating industry in the region.
Hainan, a tropical island and the southernmost province of China, expects marine tourism to contribute 10% of annual tourism revenues by 2025. Local authorities are planning to develop eight towns as first class yachting destinations along its coastline.
The recent round table was a precursor to a Marine Tourism Summit due to be held in Hainan in March 2019. Representing the local industry were MaryAnne Edwards, former AIMEX CEO, Cameron Bray, director of Bray Management, and Jamie MacPhail, Pantaenius Australia CEO.
"For many years we have heard the yachting industry talk about China and the expectation that great things would happen," said Edwards. "But outcomes for many have been slow and those who are starting to get some traction have invested heavily in this market over a long time. Having said that, however, we all know China continues to present a huge opportunity for our industry sector.
"Being involved in the forum was interesting especially with the number of industry stakeholders in attendance.
"I will be reporting back to the AIMEX board and we will watch the future progress in Hainan with interest. If the vision is realised this will definitely be a place Australian businesses should look closer at."
The round table attendees were asked to share their expertise to help educate relevant government departments and marine authorities on how to build and deliver a Marine Tourism Road Map for Hainan and, ultimately, China.
"The opportunity to be involved, offer some thoughts regarding the part insurance plays in the global marine industry and the ability to network with some experienced industry stakeholders was valuable," said Jamie MacPhail. "Whilst Pantaenius cannot currently operate within the China market it is clear the future opportunity is significant."
Cameron Bray agreed that the region offers new opportunities for local businesses.
"Hainan has the rare opportunity of a blank canvas to work with," he said. "There is a lot of synergies between the developing Australian market and the Hainan yachting market. There is opportunity for Australian companies to offer guidance and transfer of skills and information."
Arthur Tay, chairman and CEO of SUTL Enterprise and ONE°15 Marinas, gave the opening address at the event.
"It will, in my opinion, be the greatest yachting and marine tourism opportunity in the world, with one of the largest consumer bases on the planet and an ever growing ultra-wealthy and middle-class population," he said. "There have been marine events, boat shows and yachting festivals over the past decade that have delivered a taste of the luxury lifestyle that marine tourism delivers, but the Chinese customer likes to make sure they are not making mistakes and want to really understand the concept.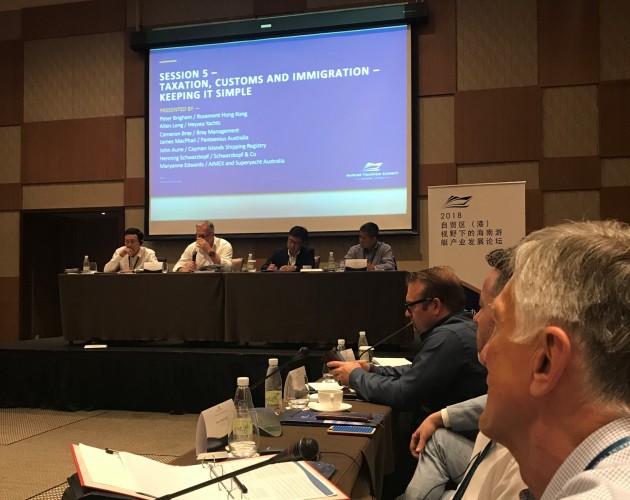 "Over the coming years and based on announcements from the government at the recent BOAO Forum for Asia in Hainan, the desire to create a yachting and marine tourism culture will grow and become more acceptable. It is anticipated that by 2025, several thousand yachts will be owned, used and chartered along the diverse coastline of China by the vast number of ultra-wealthy consumers."
Tay said ONE°15 Marinas plan to support the Hainan strategy by creating what will be known as a "string of pearls" in terms of first-class infrastructure and marina developments in the region.
The Marine Tourism Summit Hainan will be held from March 25-27 at the Raffles Hotel Hainan.