Latest Marine Business magazine out now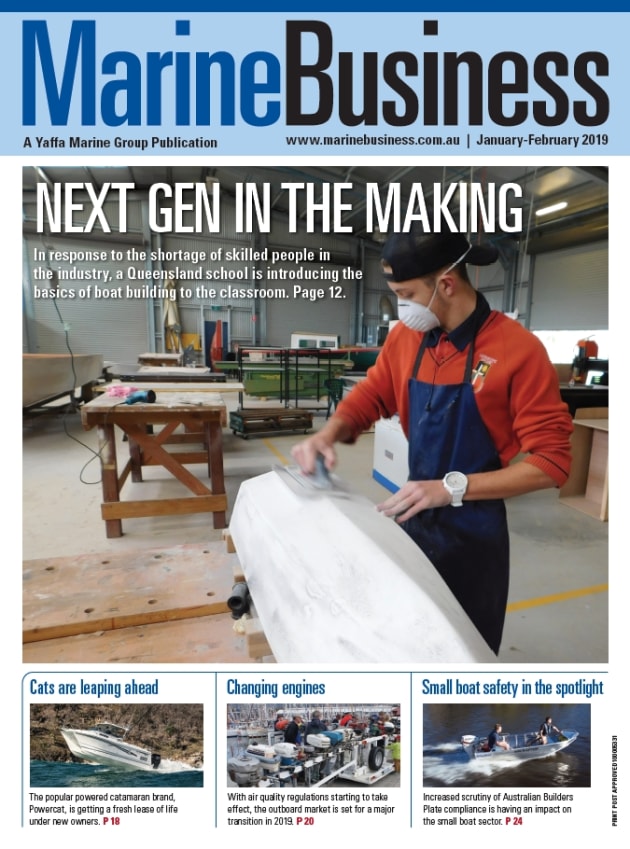 First issue of 2019 focuses on education and training in the marine industry.
The latest January-February 2019 issue of Marine Business magazine is now out featuring a round-up of recent initiatives to address skill shortages in the industry. This is a critical topic for safe-guarding the future development of marine businesses in Australia. We highlight several educational institutions which are taking steps to foster the next generation of skilled workers.
Also in this issue
PowerCat on the prowl: Queensland's well-known catamaran manufacturer has been given a fresh lease of life under new owners.
Engines at the crossroads: With less than six months to go until the sales of non-compliant outboards come to an end, we look at the state-of-play in the local engine market.
What's on your plate: current crackdowns on Australian Builders Plate compliance have thrown the spotlight on small boat safety.
Plus all the latest products, news and interview – get your copy here.
If you're in the marine business, you need Marine Business.