Latest Marine Business magazine out now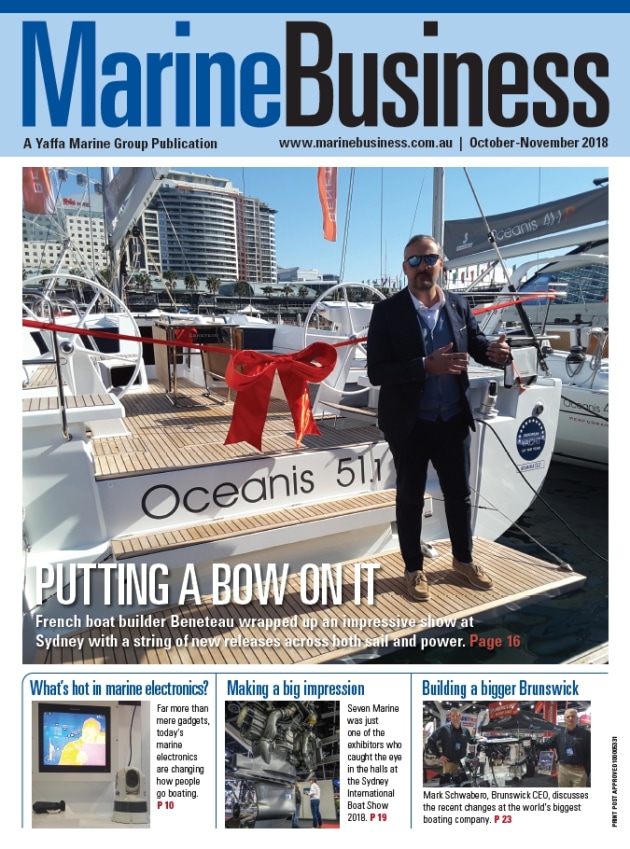 Relive SIBS 2018, find out what's hot in marine electronics, and be inspired by the world's fastest family on water.
The October-November 2018 issue of Marine Business is out now with a smorgasbord of stories from the local boating and marine industries.
Our cover story revisits the Sydney International Boat Show and looks at the impressive display put on by the world's biggest production boat builder, Beneteau. With a renewed focus on the powerboat sector in the local market, the French giant is continuing to set the standard for all other builders to follow.
Also in this issue
Marine Electronics: more than mere gadgets, today's screen technology is reshaping the way in which people go boating and even how boats are built. We highlight the latest trends, products and technology innovations.
Building a bigger Brunswick: it's been a big, big year for the world's biggest boating company, Brunswick Corporation. We caught up with CEO Mark Schwabero to find out more about the company's plans.
The Battle for Sydney Harbour: Brett Bolton issues a rallying cry to keep Sydney Harbour open for commercial operators.
Exemption 02: Do the latest changes to the commercial vessel regulations open the door for non-survey boats to be used in boat-share schemes? Marcel Vaarzon-Morel outlines the options.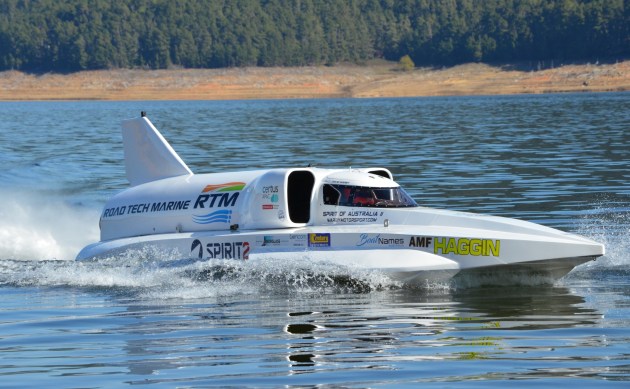 Warbys on water: We meet the inspirational Warby family as they prepare for their latest assault on the world water speed record.
Plus all the latest products, news and interviews – get your copy here.
If you're in the marine business, you need Marine Business.