Lake Eildon houseboats on the move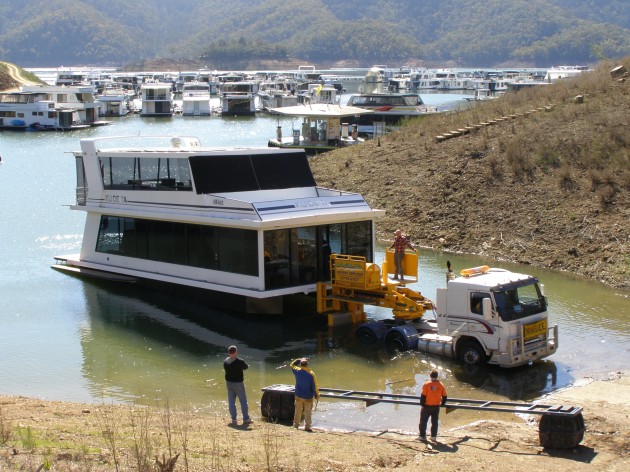 Houseboat industry ramps up investment with new trailer and factory.
Houseboating on Lake Eildon in Victoria has received a boost with two recent investment projects at the popular holiday location.
Lake Eildon Marina Services recently took delivery of a specially-built trailer designed to move houseboats on and off the lake. The new trailer was built by Drake Trailers in Queensland and commissioned by Phil Dixon and Jeff Thynne at Lake Eildon Marina Services.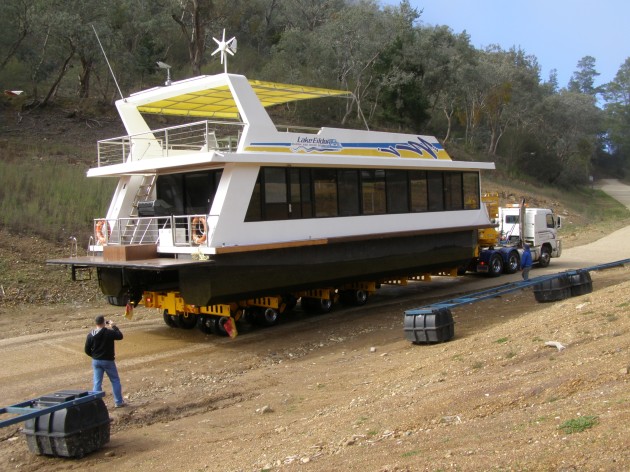 The result is a purpose-built trailer capable of transporting houseboats up to 80 tonnes. The length and width of the trailer can be altered to suit specific loads. It features heavy-duty brakes to protect the trailer and houseboat on the launching ramp and hydraulic rams on each axle to lift the heavy loads.
The Lake Eildon Houseboat Industry Association (LEHIA) congratulated Lake Eildon Marina Services and thanked them for this "significant vote of confidence in the future of houseboating at Lake Eildon".
"This investment will ensure local houseboat businesses can confidently invest in their future knowing this essential equipment is now available. It will give certainty to the many local jobs provided by the houseboat industry," said Mike Dalmau from High Country Houseboat Sales.
"Since the previous Coalition State Government listened to the local industry and then permitted larger houseboats to be on Lake Eildon, a new era of houseboating has been unfolding in a very positive manner with many new larger houseboats being constructed providing many new local jobs.
"However, there were constraints recognised that could jeopardise this future. One of these was a houseboat trailer to safely move the houseboats from the local factories, where they are manufactured, to the lake.
"Thanks to Lake Eildon Marina Services this is now in place."
New factory takes shape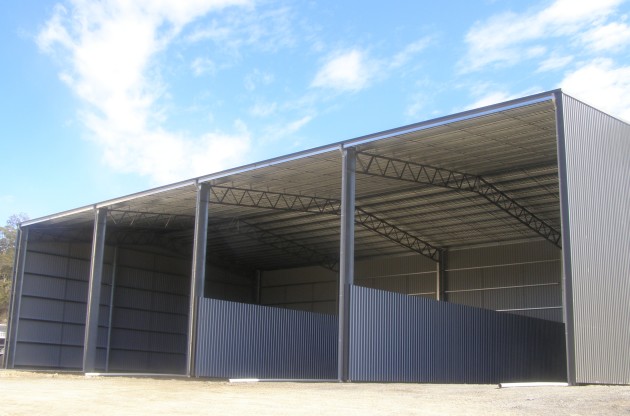 In another development for the local industry, construction has started on a new purpose-built factory which will be able to accommodate up to four new houseboats being constructed at the same time.
The factory is being built by Status Luxury Houseboats and is expected to be completed in November. According to Mike Dalmau, when the factory is finished, the manufacturer will also be expanding its workforce.
"This is a great plus for the local community which desperately needs new jobs," he said.
"This is a great commitment to the future of houseboats on Lake Eildon by both Status Luxury Houseboats and Lake Eildon Marina Services. Both should be congratulated.
"This fantastic investment would not have taken place if Lake Eildon Marina Services had not also invested in the new houseboat trailer. It is an essential piece of equipment required to safely move these new houseboats from factory to the lake."
Dalmau added that Lake Eildon is bucking the trend in boat manufacturing; by his estimation, there are only two places in the country where recreational boats worth more than $1 million are being built - Queensland and Lake Eildon.