Kiwis take top honours in Yamaha Grand Prix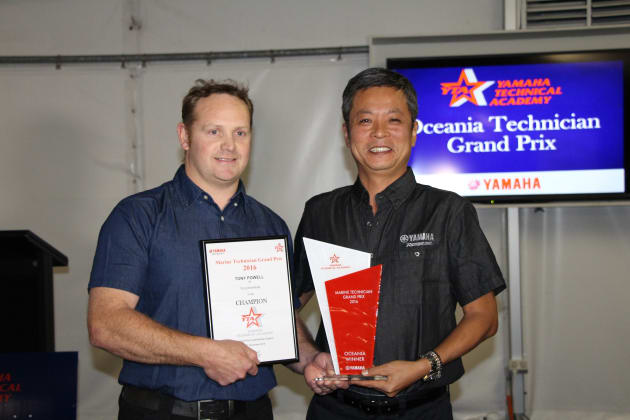 New Zealand technicians are region's best in Yamaha skills competition.
The recent Yamaha Marine Technician Grand Prix saw two technicians from New Zealand take the top two spots against tough competition from Australian contestants.
The Grand Prix is a biennial event held at Yamaha's National Marine Training facility in Brisbane. It sees the top technicians from around Australia and New Zealand competing against each other in a series of technical challenges to determine who is the best engine technician in the region.
This year's champion was Tony Powell from Telfer Marine in Rotorua, New Zealand, who finished with a commanding lead in one of the most outstanding efforts ever seen in a GP competition. As part of his prize he will be visiting Yamaha's outboard factory in Japan.
Second place went to Matthew Barlow of Tristram Marine in Hamilton, New Zealand, who was competing in the Grand Prix for the first time.
The Grand Prix sees competitors completing eight practical tasks with a time limit of 25 minutes per task and 10 minutes break between them. The tasks are designed to test the competitors' skills and composure under pressure as well as their ability to follow instructions, apply critical thinking and obtain relevant information from the customer (played by the assessors). After the practical tasks have been completed, the finalists then tackle a theory-based assessment containing both Yamaha specific and general knowledge technical questions.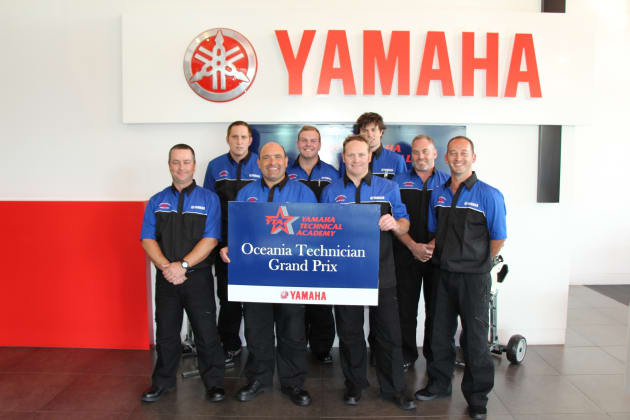 Participants are nominated by Yamaha dealerships around the region and must complete an online qualifying assessment before being selected to compete in the official event. The event is designed to maintain skill levels for marine servicing in Yamaha dealerships around the country and thereby ensure excellence in after-sales service for Yamaha customers.
"The Tech GP is a fantastic event that really tests and pushes personal up-skilling," said Tony Powell. "Yamaha staff out-do themselves with excellent organisation and hospitality of all technicians.
"The GP treats technicians to awesome benefits and acknowledgement of their learning to further develop their Yamaha product knowledge. I would highly recommend that all technicians regardless of experience try and achieve Tech GP involvement, you won't be disappointed."