JV Marine World adds Mercury engines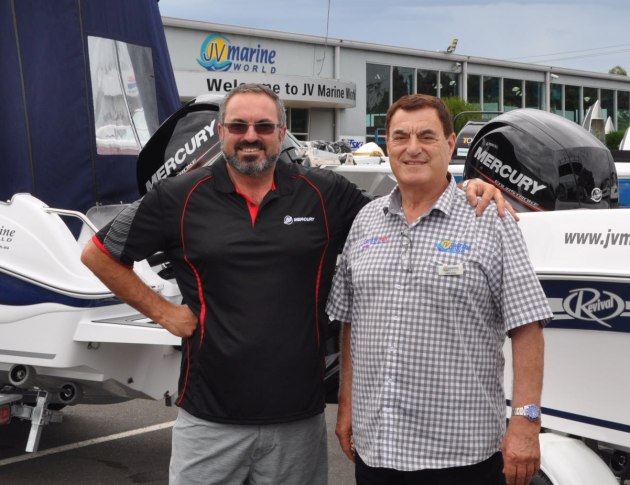 Victorian dealership expands customer offering with FourStroke outboards.
Victorian boat dealership JV Marine World is adding Mercury outboards and stern drives to its line-up in a move which it says will better serve its customers.
"We're always looking at the market, and we believe Mercury's lightweight FourStroke outboards are the motors which are revolutionising the industry," said JV founder and managing director, John Stav.
"More and more, these powerful and clean engines are what customers want – especially at the higher horsepower end of the range – so the decision makes a lot of sense.
"JV Marine World has certainly been successful but we're not sitting on our laurels – our competitors won't let us. We're still very much growth orientated and we want to make sure we can offer our customers the best," he said.
JV Marine offers a range of trailer boats from the likes of Quintrex, Four Winns, Revival, Haines Signature and Seafarer. Established more than 40 years ago, the dealership is known for its huge flagship outlet in Braeside which covers more than 10 acres, as well as another showroom in Laverton North with over three acres of displays. A family-owned business, John Stav's son, Mark, is also general manager.
"A partnership with Mercury Marine will mean our boat-motor-trailer packages will be more flexible and more competitive," said Mark.
"Looking beyond the engines, Mercury has a fantastic management team which we trust and will be working closely with.
"Of course, that's not just going to benefit JV Marine - it's going to be good for our customers as well.
"It's a new opportunity going forward, and I'm really looking forward to it," he said.