International Boating Week sets sail for the Gold Coast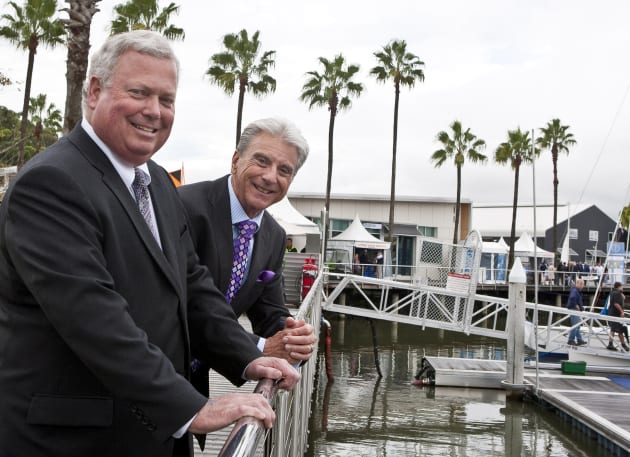 Three major industry conferences to draw global boating audience in May.
Leaders of marine industry associations and managers of leading boat shows from around world will be converging on Queensland's Gold Coast from 22-28 May for what is being billed as International Boating Week.
Three international marine and boating conferences are scheduled to be held in the same week as the Sanctuary Cove International Boat Show (SCIBS), with organisers expecting delegates from more than 30 countries to attend.
Coinciding with ASMEX Australian Superyacht and Marine Export Conference from 22-24 May, the 2017 International Council of Marine Industry Associations (ICOMIA) and International Federation of Boat Show Organisers (IFBSO) Congress is a four-day conference that will attract a global audience and provide opportunities to highlight the local marine manufacturing sector.
Thom Dammrich, president of the National Marine Manufacturing Association (NMMA) in the US, has been a frequent visitor to SCIBS and ASMEX over the years. This year he plans to attend all four events (ASMEX, SCIBS, ICOMIA and IFBSO) and says he is looking forward to what he calls "an amazing opportunity to share and learn".
"The international marine industry is one large ecosystem and the health of the industry globally depends on all the parts of the ecosystem being healthy," he said. "This opportunity to come together with our colleagues around the world will be unprecedented.
"The combination of these four events provides a unique opportunity to share, learn, network and advance the global recreational boating industry in a highly cost-effective manner."
ICOMIA and IFBSO have members in more than 35 countries and it is expected that representatives from all member countries, manufacturers, and boat show organisers will attend.
"I expect to see delegates from North America, Europe, the Middle East, Africa, Asia, and, of course, Australia," said Dammrich. "As in previous years, it would be great to have representatives from South America too, which is an expanding market with lots of opportunity."
SCIBS general manager Johan Hasser said the combined mega-marine celebration is an exceptional opportunity for exhibitors to gain valuable access to a key group of international industry leaders.
"ICOMIA and IFBSO choosing to hold their congress on the Gold Coast during the same week as ASMEX and SCIBS is an unparalleled opportunity for boating businesses and brands to meet global influencer's right here at home," he said.
Delegates from the ICOMIA/IFBSO congress will be attending SCIBS so members of the local industry who would like to take advantage of the networking opportunities available should contact the show's organisers to arrange a meet-and-greet.