Industry welcomes superyacht access in Whitsundays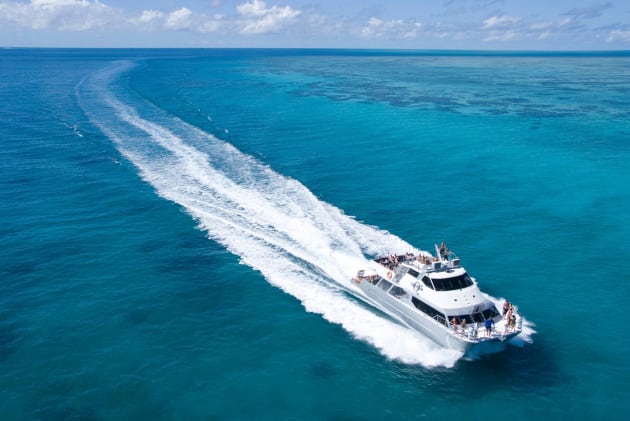 Great Barrier Reef management plan adds anchorages for yachts over 35 metres.
The local superyacht industry has welcomed the decision by the Great Barrier Reef Marine Park Authority (GBRMPA) to amend the Whitsundays Plan of Management to allow 21 new superyacht anchorages in the region.
According to GBRMPA, the anchorages for vessels over 35 metres in length will be established at carefully-selected locations with no corals or other sensitive habitats in order to create tourism opportunities while still protecting the area's core values.
In addition, there will be two new designated anchorages adjacent to Dent Island and Hamilton Island. Designated anchorages are generally used by vessels 70m and above.
"The Turnbull government has read the Superyacht industry economic impact study and understands the value of the jobs and economic benefits of this sector to Australia, regional Australia in particular," said MaryAnne Edwards, CEO of Superyacht Australia which has been lobbying for superyachts to be allowed to cruise and anchor in key spots within the Great Barrier Reef.
"This small move in regulations will have a big impact on regional economies who can now finally look to see greater utilisation of marina and refit facilities and the enormous spend with local businesses that comes with this," she added.
The decision was welcomed by David Good, operations manager for Cairns Marlin Marina.
"Many superyachts over 35m have been deterred from heading south for cruising due to the restrictions on access for vessels in the Whitsundays," he said. "With superyachts limited to a maximum of 12 persons it was always very hard for visiting captains to understand the restrictions on access to one of the world's best cruising grounds.
"These 21 new anchorages will really open up another cruising option and benefit the whole region by encouraging these vessels to stay longer and venture further. The maintenance and logistics these vessels require when in the area benefit a massive number of small businesses, something that many businesses in regional Queensland will welcome."
Paul Darrouzet, owner of Abel Point Marina, said the increased access for superyachts will be a huge boost for the local economy and the superyacht industry across Australia.
"Superyacht captains now have the flexibility to develop a comprehensive itinerary in the Whitsundays which has direct benefit to our marina business and connected local services," he said. "The new amendments are very timely for the upcoming cruising season in the Whitsundays."