Industry bodies warn against trade war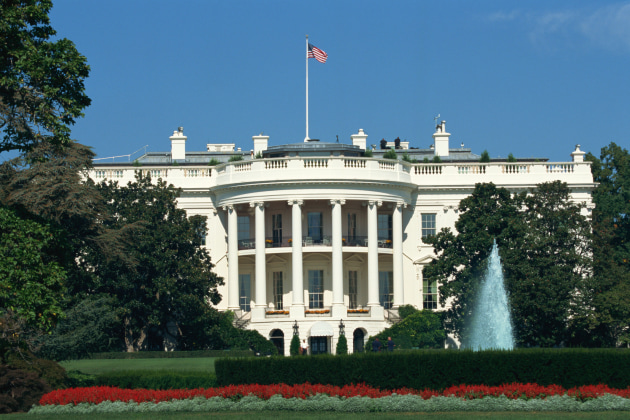 US and European boating associations claim no winners in tariff tit-for-tat.
Industry associations on both sides of the Atlantic have issued a joint statement warning of the impact of the worsening tariff dispute between the US and the European Union.
The Trump administration recently imposed a 10% import tariff on aluminium and a 25% tariff on steel. In response, the EU has proposed putting a range of US-made products, including recreational vessels, on a retaliatory tariff list.
The joint statement issued by the US-based National Marine Manufacturers Association (NMMA) and the European Boating Industry (EBI), and endorsed by the International Council of Marine Industry Associations (ICOMIA), calls for a "constructive solution" to the dispute.
"At the risk of repeating the vast majority of economic experts: there is no winner in a trade war," said the joint statement. "We are concerned that the recreational boating industry is being caught in the middle of a political battle, with extremely serious consequences for the sector on both sides of the Atlantic.
"The worldwide tariff on aluminium and on steel imports, imposed by President Trump, will have direct and adverse consequences on the global boating industry."
The EU is the second biggest trading partner for US boat manufacturers with $217.4 million worth of boats and $148.3 million worth of engines exported to the EU market in 2016, totalling 18.4% of all US exports.
The statement refers to a previous trade dispute in 2002 when the Bush administration imposed tariffs ranging from 8% to 30% on a wide range of steel products for a three-year period. As a result, 200,000 jobs were lost in the US in the steel industry and in downstream industries.
The statement adds that the inclusion of recreational boating in a retaliatory EU tariff list will not protect the European industry and will further burden American boat manufacturers.
"Today, while protecting the European market with safeguard measures is unlikely to achieve its objective, the decision of President Trump to impose import duties on steel and aluminium will definitely affect the European boating industry.
"It will undermine the recent recovery of an industry which was badly damaged by the 2008-09 economic crisis but which is still a significant contributor to the European economy, employing more than 280,000 people.
"It will severely impact the US economy as well, resulting in higher costs for aluminium as a critical raw material for boat building and reducing US global competitiveness should recreational craft be placed on retaliatory tariff lists."
The US boating industry is also fighting a proposed anti-dumping measure targeting China which would see tariffs on imported sheet aluminium rise by as much as 60%.
"While these tariffs are meant to protect American manufacturing, they do just the opposite," said NMMA president Thom Dammrich.
"US manufacturers, like those in our industry, which use American-made aluminium, depend on a competitive global market and fair pricing. What's more, US aluminium manufacturers are at capacity and unable to supply the wide-width aluminium sheet used by our members, forcing them to seek it overseas."