Import levy proposed for outboard engines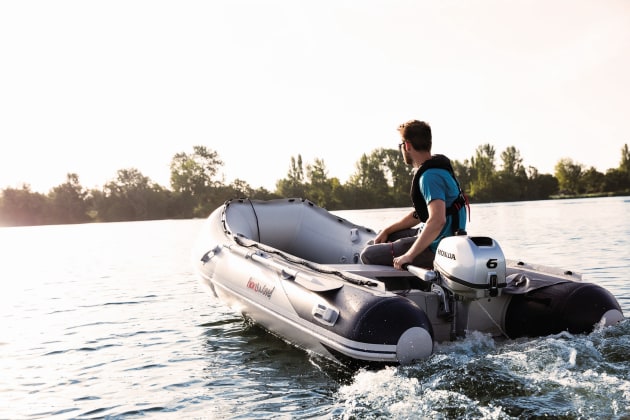 Cost-recovery levy to pay for emissions certification.
In an update paper released late last year, the Federal government has released further details of its proposals for emissions standards for the marine outboard engine market.
As expected, the paper proposes that outboards certified to the US EPA, California Air Resources Board (CARB), Canadian and EU standards will meet the Australian standards.
Among the proposals outlined in the paper is the implementation of a levy on all engines imported to Australia in order to pay for the certification process. The levy is suggested as a possible cost-recovery approach for funding the ongoing administration of the compliance scheme.
It is government policy, where possible, to charge the non-government sector for a range of regulatory activities and services. In November last year, the Australian Maritime Safety Authority postponed plans for a national safety scheme for commercial vessels in the wake of an industry backlash over cost-recovery proposals.
In the case of outboard engines, the update paper suggests that levies could be imposed based on the number or value of imported units using a tiered pricing scale to be paid for by the importer. An alternative approach is for the Department of the Environment and Energy to charge for services such as processing certifications and exemptions.
Other details in the update paper include the decision not to include evaporative emission standards in the first round of legislation. Exhaust emission standards alone are expected to deliver around 90% of the environmental benefit while, according to the paper, the introduction of evaporative emission standards would "place a significant regulatory burden on local manufacturers of fuel system components, such as tanks, and assemblers of equipment who fit fuel systems to engines, including most boat dealers".
The paper suggests reviewing this position from 2019 and, if evaporative standards are introduced, allowing two years for compliance.
It is proposed that the legislation will include mechanisms for the Minister to exempt certain engines from meeting the standards. Possible uses that could gain exemption include:
exhibition, demonstration, evaluation and testing
replacement engines
national security
emergency rescue operations
competition.
The paper also suggests a new timetable for the introduction of the legislation which "subject to parliamentary scheduling" is expected to be in mid-2017. Based on that timetable, importation of non-compliant engines will be banned from 1 July 2018 while supply to the market will stop from 1 July 2019.
What do you think of the suggestion to charge a levy on imported outboard engines to pay for an emissions scheme?