Hurricane adds new pontoon brands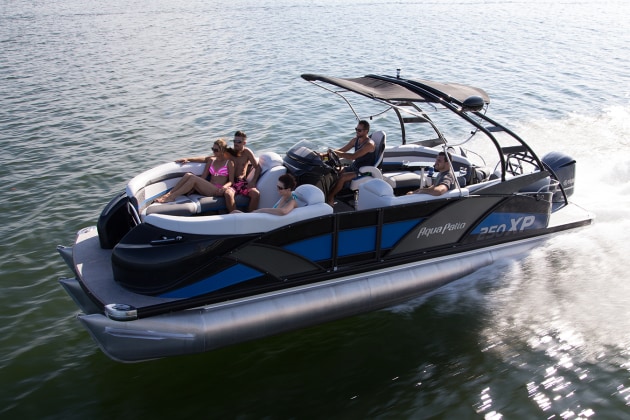 Range of aluminium-built pontoons added to Hurricane Australia line-up.
Hurricane Australia, importer of the US-built Hurricane fibre-glass pontoons, has expanded its local offering with the addition of the Sweetwater, Sanpan and Aqua Patio ranges from the same builder, Godfrey Marine.
The aluminium-built pontoons join the line-up of Hurricane FunDeck and Sundeck models which arrived in Australia earlier this year.
"They are incredible," said Grant Flanagan, co-director at Hurricane Boats Australia. "The manufacturer, Godfrey Marine in Indiana, USA, is a specialist pontoon boat builder – the pioneer of the deck boat since 1974.
"They produce 22,000 units a year of the Hurricane brand, the world's number one selling deck boat, and many thousands more of Sweetwater, Aqua Patio and Sanpan models – from entry level to ultra-premium with all the bells and whistles.
"Their four factories have exceptional quality control and offer nearly unlimited options for customisation."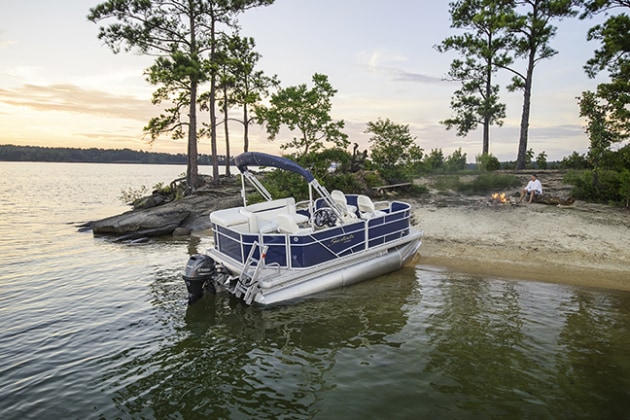 Godfrey Pontoon Boats introduced the first all-aluminium pontoon boats, the Sanpan, at the Chicago Boat Show in 1958. Today its brands encompass the luxury Sanpan range, the Aqua Patio range of sporty pontoons, and three Sweetwater ranges - the SW Sunrise entry-level range, the mid-level Sweetwater range and the top-of-the-line SW Premium.
"Among all these brands there are more than 150 different sizes, styles, layouts and optional extras," said Paul Atallah, co-director at Hurricane Boats Australia. "There's something to suit every kind of boating interest and activity."
Over summer, Hurricane Australia is also expecting delivery of two new Hurricane models - the FunDeck 236 WB and the SunDeck 2400, a bowrider-style deck boat.
"This is our third shipment in six months," said Atallah. "We have had a great response so far from the sea trials we've hosted since June. With planning underway for the 2019 Sanctuary Cove International Boat Show in May, we are bracing ourselves for a barrage of interest."