Honda rewards Australia's top techs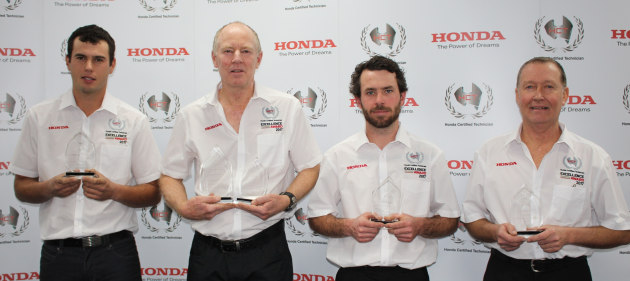 Runaway Bay Marine Service technician is Honda's best.
The winner of the 2017 Honda Certified Training (HCT) Excellence Awards, marine category, is Ian Gifford from Runaway Bay Marine Service in Queensland. He was selected from over 150 entries in this year's awards which were presented last month at Honda's national head office in Melbourne.
Regional winners included Sam Nuttal from Highside Motorcycle, Mowers and Marine (Vic/Tas), Gary Carr from Sports Marine (SA/WA), and William Parker from Cove Marine (NSW/ACT).
Honda's training manager, Lincoln Bowdern, announced the biennial awards and noted their importance to both technicians and dealer principals.
"This award has been created not only to recognise those technicians that support the Honda Certified Technician Training Program, but also those with an interest to further enhance their skills through ongoing product training," he said.
"We must also thank the dealer principals who recognise the benefits of investing the time in their staff, allowing them to attend training and giving them a great opportunity to raise their skill levels."
The Honda Certified Technician Training Program enables service technicians from Honda Marine dealerships around Australia to learn specific knowledge about the Honda product as well as the requisite skills to maintain, diagnose and repair those products. Technicians can work toward three levels of competency - Certified, Advanced and the Master - via a mixture of e-learning and face-to-face classroom training.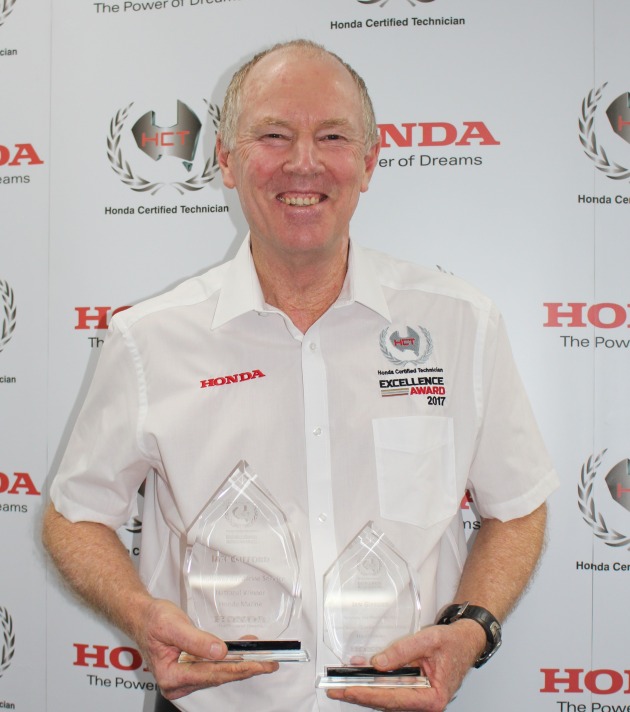 Ian Gifford has been in the industry for 16 years and has worked on and with Honda for the past 12 years.
"I just want to say that it has been a pleasure working with Honda Australia," he said. "The staff have been very supportive and helpful. It has also been an absolute pleasure working on such a quality product in general."
As the national winner, Gifford received $2,000 in prize money while he and the regional winners were also received Star Cash cards courtesy of Caltex Australia, Honda apparel, and VIP tickets to the 2017 Supercars at Sandown Raceway.