Hidea opens Australian office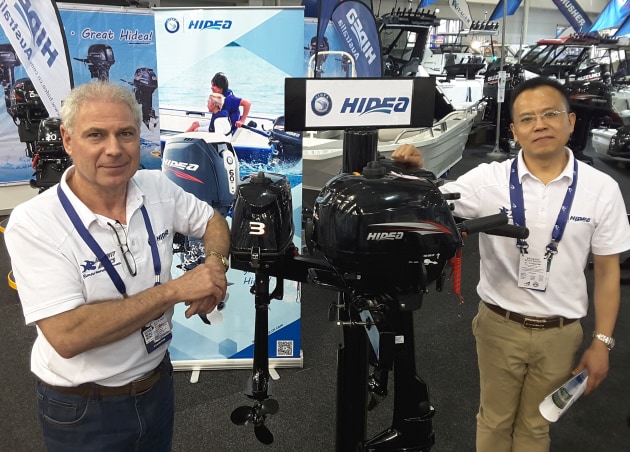 Facility in Victoria to supply parts and service for Chinese-built outboards.
The manufacturer of the Chinese-built Hidea outboards has opened an Australian office in Bayswater, Victoria. The new facility will be used to supply stock and spare parts for local users but the company will continue to supply engines through its network of local dealers such as the Road Tech Marine chain.
Australian representative, Greg Saville and sales manager from Hangzhou Hidea Power Machinery, Kenny Ye, were at last week's Brisbane Boat show with a range of Hidea engines on display.
Hidea manufactures a range of two-stroke and four-stroke outboards from 2.5hp up to 60hp, as well as EFI four-strokes from 20hp to 60hp.
Greg Saville said the company is looking for additional dealers in Australia, particularly marine mechanics who might not previously have sold outboards. Kenny Ye said the company, which has been manufacturing outboards for 10 years, is aiming for a 10% market share in Australia.