Government "Fact Sheet" hints at future of emissions standards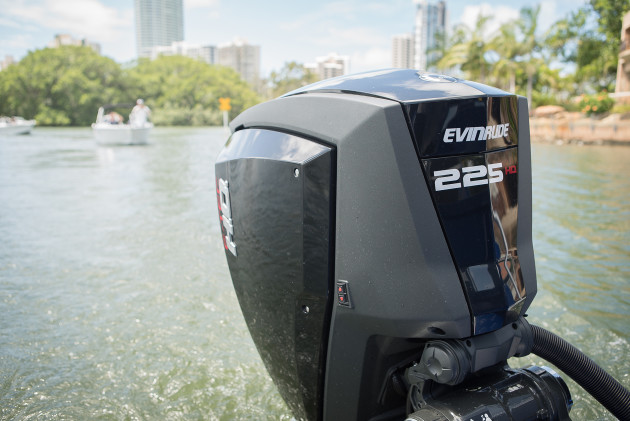 Department of Environment publication sheds some light on long-awaited emissions standards.
The Department of Environment has released a fact sheet that sheds some light on the long-awaited small engine emissions standards for Australia.
Included in the standards that have been under consideration for a decade are all petrol-fuelled marine engines. This includes outboards, inboards, stern drive and Personal Water Craft (PWC) as well as outdoor power equipment.
As expected, the fact sheet outlines that:
The Australian regulations will mirror the USA EPA standards and equivalent international standards.
Standards will cover both engine exhaust emissions and evaporative emissions from fuel systems such as tanks, fuel and vent lines, caps and carbon canisters.
The standards won't apply to engines that Australians already own.
Download the fact sheet here - Outboard Emissions Standards.
According to Australian Marine Engine Council (AMEC) chair David Heyes, "Industry can now start to move forward with greater certainty."
The fact sheet states that "Exhaust emission standards are anticipated to take effect in 2017, with evaporative emission standards being considered for introduction in 2019."
According to Gary Fooks, chair of the Blue Sky Alliance and the Minister's Clean Air Champion, those start dates could mean 1 July in both instances.
"The most important news is that we have seen the Department indicate the timing," he said.
To help industry prepare, the Boating Industry Association of Victoria (BIAV) and AMEC, in conjunction with the Outdoor Power Equipment Association, will be conducting an industry information morning on Thursday 14th July. Topics will include an overview of the engine standards and in-depth presentations on how to install evaporative systems.
Experts from the US and representatives from the Department of Environment will make presentations and answer questions. The BIAV will forward invitations to members in the next few weeks.
"We will be offering to present the same program in other states and discussions are underway," according to David Heyes.
Gary Fooks was keen to point out that there is one final surprise for both him and industry.
"I had been saying that existing importer and dealer stock imported before 'D-day' would be exempted, just like existing boats on the water, and that was the plan. However, dealer and importer talk of stockpiling carburettor two strokes has government concerned enough to announce that there would be both a phase-in and a final day where sales of non-compliant engines will be illegal," he said.