Gold Coast gears up for superyacht influx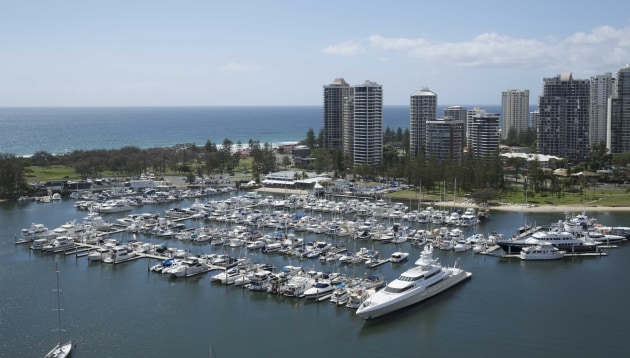 Fact sheet available to help superyachts prepare for Gold Coast games.
Superyacht Queensland has developed a fact sheet for superyachts visiting Queensland for the Commonwealth Games being held on the Gold Coast from 4-15 April, 2018.
The fact sheet provides information on regulations for entering Australia, customs clearing ports, berthing availability, refit and repair facilities in the region, plus information about access to the Great Barrier Reef and cruising itineraries in the region. There are also contact details for key superyacht agents in the region who are able to assist with any queries, visas, provisioning etc. that vessels may require.
An influx of superyachts is expected for the games with many owners taking advantage of the event to cruise Queensland's waters.
"This is the biggest tourism event for Queensland this decade and we are already seeing the detailed preparation and excitement building on the Gold Coast," said Cameron Bray, chair of Superyacht Queensland. "There are also events in Brisbane, Cairns and Townsville and we are seeing visiting superyachts planning to travel up the north-east Queensland Coast.
"It is fantastic that the government has designated the Gold Coast as a port of entry to facilitate vessels coming in for this event."
Since opening last year, the customs clearance port based at Southport Yacht Club has seen a growth in activity on the waterway as foreign superyachts and other international vessels are now able to sail directly into the Gold Coast Seaway for customs clearance.
"Southport Yacht Club has had around 35 boats clear into the Gold Coast," said Mark Riddell, Southport Yacht Club waterfront manager. "The Border Force station at Southport Yacht Club has made a tremendous difference to the Gold Coast."
Following the conclusion of the Commonwealth Games, the Australian Superyacht Rendezvous will be held at the Gold Coast City Marina from 20-21 April where 20 superyachts are booked in to showcase the growing appeal of chartering superyachts in Australia.