Get your tickets for SCIBS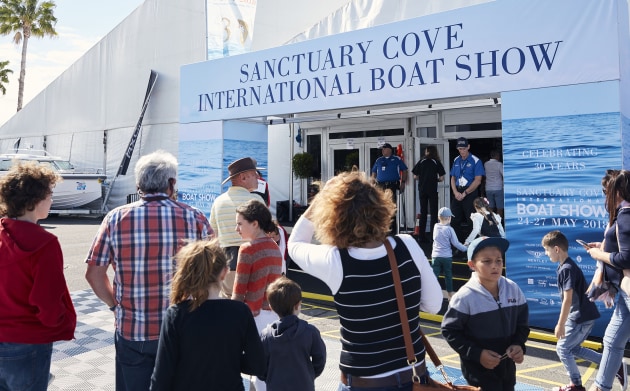 It's getting closer – discounted tickets for Sanctuary Cove now available online.
Tickets are now on sale for the 2019 Sanctuary Cove International Boat Show (SCIBS) due to be held from 23-26 May, 2019.
Tickets can be pre-purchased online at a discounted rate, with a one-day pass selling for $20 compared to $25 at the gate. Children under 15 years will be admitted free.
A partnership with RACQ, Queensland's largest automotive club, means more than 7.8 million auto club members across the country can also purchase 2-for-1 tickets online (based on the $25 gate price) through the RACQ website prior to the show.
SCIBS general manager Johan Hasser said his team was committed to making it as simple as possible for water-loving individuals and families to experience the event.
"Be it keeping entry prices to a minimum or offering convenient ways for people to visit SCIBS, we go to great lengths to ensure everyone can attend this world-class event," he said.
"Our free Park 'n' Ride service from Warner Bros' Movie World offers easy parking and air-conditioned shuttle buses making it a popular, stress-free mode of transport.
"With children under 15 years receiving free entry, families who pre-purchase their tickets online can enjoy a full day at SCIBS - including free Park 'n' Ride - for only $25 if they are RACQ members or $40 if not."
Other transport options for SCIBS will include:
On-site parking, available to pre-purchase online
Boat owners dropping anchor in the Coomera River and grabbing a ride with Volunteer Marine Rescue for a gold coin donation
Helicopter transfers from Marina Mirage from Gold Coast Helitours ($100 one-way; $180 return)
Tickets can be purchased online here.