Get your holiday reading with Marine Business December issue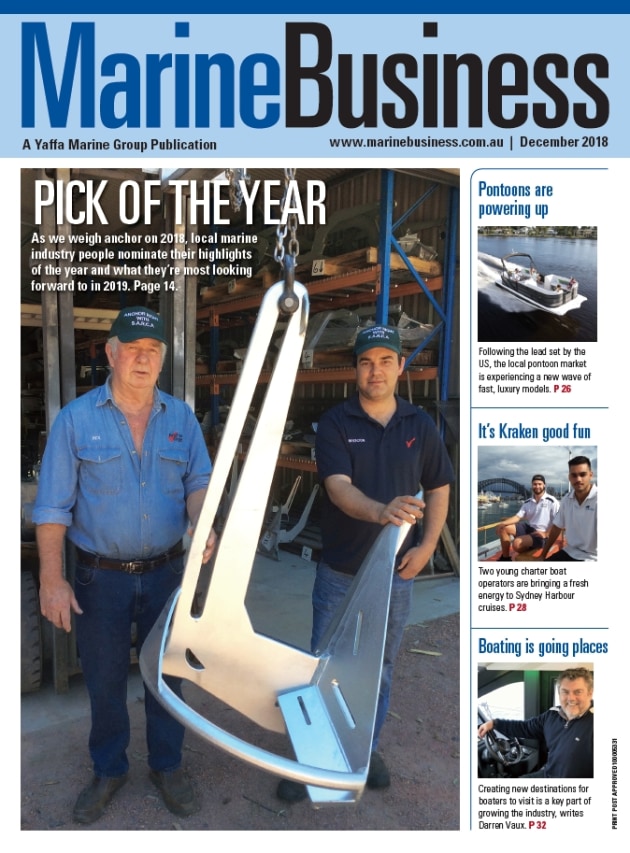 Kick back and enjoy all the best from 2018 in the Marine Business Year in Review.
The December 2018 issue of Marine Business magazine is out now featuring our 2018 Year in Review in which marine industry people nominate their highlights of the past year and what they're looking forward to in 2019. Plus a round-up of top product releases featured in Marine Business during 2018.
Also in this issue:
Betting on pontoons: following the lead of the boom market for pontoons in the US, several new brands are making a pitch for the pontoon market in Australia.
The youth charter: two young charter boat operators are bringing a fresh approach to the competitive world of Sydney Harbour cruises.
Protecting your assets: the Personal Properties Security Register is designed to protect your valuable assets when business deals go bad. We look at how it works.
Reasons to go boating: to truly experience what boating has to offer, boaters need great places to go. Darren Vaux looks at the importance of creating attractive cruising destinations in Australia.
Plus all the latest products, news and interview – get your copy here.
If you're in the marine business, you need Marine Business.