Get your entries in for AMI awards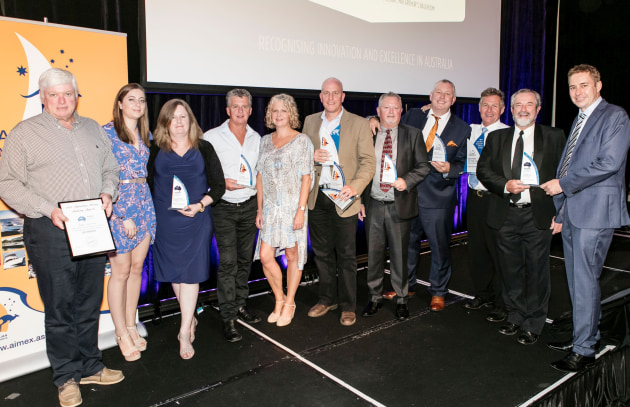 Boost your business with chance to win in the Australian Marine Industry Awards.
Organisers of the the 2018 Australian Marine Industry Awards, the Australian International Marine Export Group (AIMEX), are urging local marine businesses to get their entries in for this year's awards.
Applications are open to all businesses in the Australian marine industry and the deadline for entries is 23 March, 2018. AIMEX says it has already received a number of high calibre applications from a comprehensive range of businesses large and small.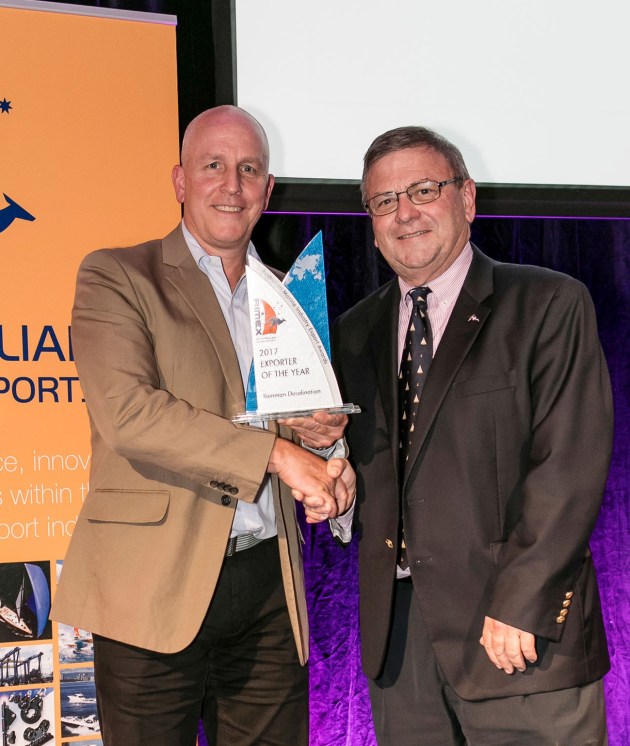 Last year's big winners at the awards were the Rainman Desalination company. Ron Schroeder, director, said that winning at the awards had given the company a definite boost.
"We were delighted to win three AIMEX export awards for 2017, including Marine Exporter of the Year. Our whole team was excited to receive industry recognition for the very hard work involved with building our company.
"For a relatively young company at three years since initial product launch, these awards nicely complement favourable magazine and customer reviews in adding credibility to our concept, products and company.
"The AIMEX press release was very well covered and generated significant additional traffic to our website. Having the award at our booth for boat shows adds another talking point with existing or prospective customers. I highly recommend being involved with these awards."
A new award category for the superyacht sector this year is the Australian Voyage Award sponsored by Captain Carl Brandes and his wife Melanie. Superyacht Australia is encouraging all of industry to promote this award which is open to superyachts that cruised Australian waters during 2017.
The AMI awards will be presented at the annual Marine Industry Awards Gala Dinner on the 22 May 2018 at the InterContinental Sanctuary Cove Resort, immediately prior to the Sanctuary Cove International Boat Show. After the sell-out dinner in 2017, AIMEX is urging industry to book early to reserve a seat.
For all enquiries and to book a seat, contact Lhamo Johnson on 03 9867 6625 or email. More details on the ASMEX website.