Get the latest issue of Marine Business now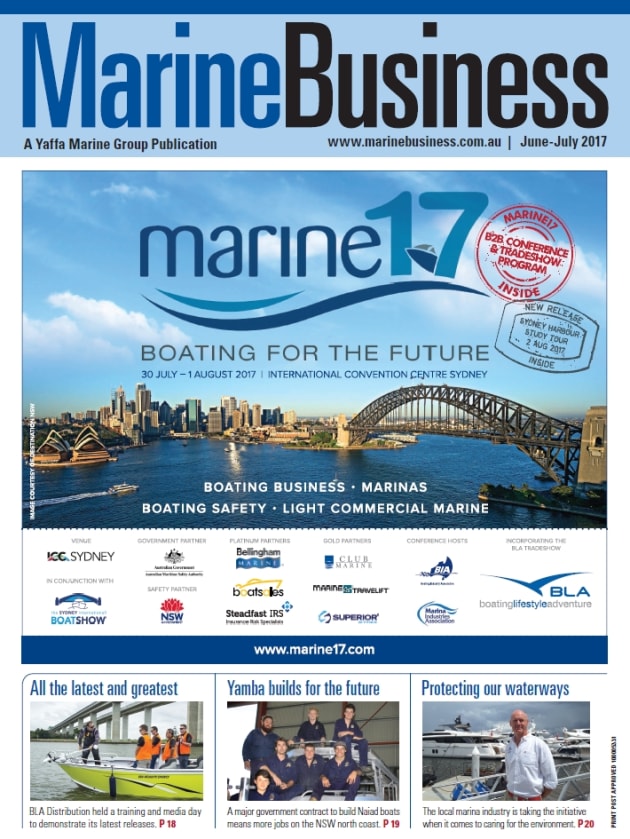 Plan your Marine17 sessions with the June-July issue of Marine Business.
The latest issue of Marine Business magazine is out now with a preview of the upcoming Marine17 conference in July, including a program of presentations and events so you can start planning your schedule.
Also in this issue:
Environmental protectors: we look at some of the ways in which the marine industry is working to safeguard our waterways.

Fire suppression: Matthew Dumbill explains how fire suppression systems work.

Future boaters: Darren Vaux looks at previously untapped markets for new boaters.

A Question of Trust: Marcel Vaarzon-Morel outlines how a bare trust can help to minimise tax.
Plus all the usual new products, industry profiles, events and news stories.
Don't miss out - subscribe to Marine Business now.