Get on board with music from StereoActive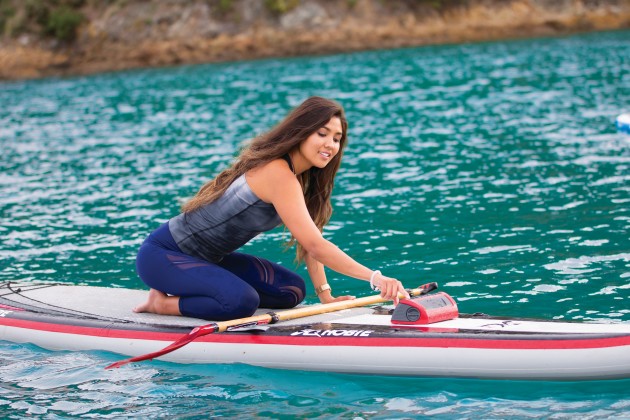 Fusion launches portable stereo system for paddle boards and kayaks.
Marine audio specialists, Fusion Entertainment, has released a new portable watersport stereo system designed for the kayak and stand-up paddle board market.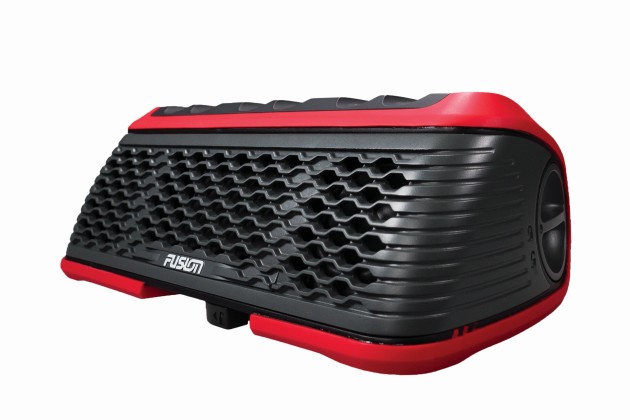 Called StereoActive, the new system can be attached to a board by means of a small 'Puck-It' mount which is stuck on and then used to secure the audio unit in place. It can also be attached in combination with a new ActiveSafe, a waterproof container for holding valuables such as a phone and keys.
The new unit was introduced to the media at an event on the Gold Coast last week and is now being launched in the US. Although aimed primarily at the fast-growing stand-up paddle board and kayak market, other applications include jet-skis, small dinghies, camping and spa baths. The unit is IPx7 rated waterproof and, if dropped in the water, will float for easy retrieval even with the ActiveSafe attached.
The mounting system can be used in conjunction with RAM and Railblaza accessory mounts on kayaks and there is also a strap-on version of the mount for non-permanent attachment to blow-up boards.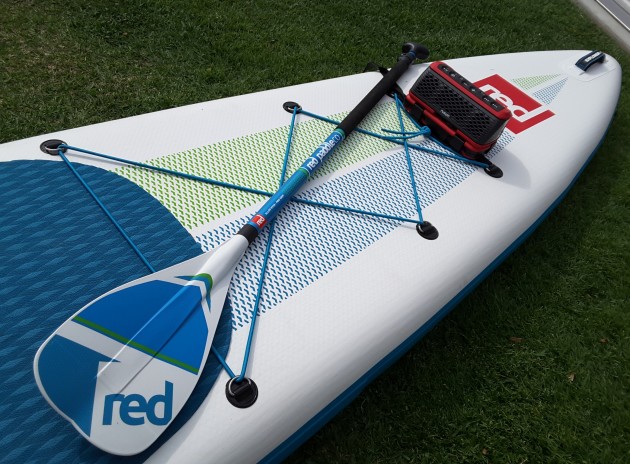 The unit offers Bluetooth audio streaming from compatible devices, AM/FM radio reception and a USB connector for the user's own MP3 music files. Powered by rechargeable lithium-ion batteries, it offers up to 20 hours play-time with a three-hour recharge time via wall socket or 12 volt car charger. The USB connection can also be used to recharge a phone, even while out on the water.
Design features include 20 watt directional speakers that aim the sound up towards the user, scalloped control buttons on top that enable volume and audio source to be changed with a paddle edge, and a flat top for the attachment of an action camera. Users can also control functions such as volume, track and audio source directly from a compatible Garmin smartwatch. Voice prompts for the control functions are available in five different languages.
"We are well established in the marine market for making the highest quality speakers and head units on the water," said Chris Baird, managing director, Fusion Entertainment. "We have now taken marine audio innovation to a place it has never gone before. With StereoActive paddlers, kayakers and beach-goers can personalise their time with that quality Fusion sound."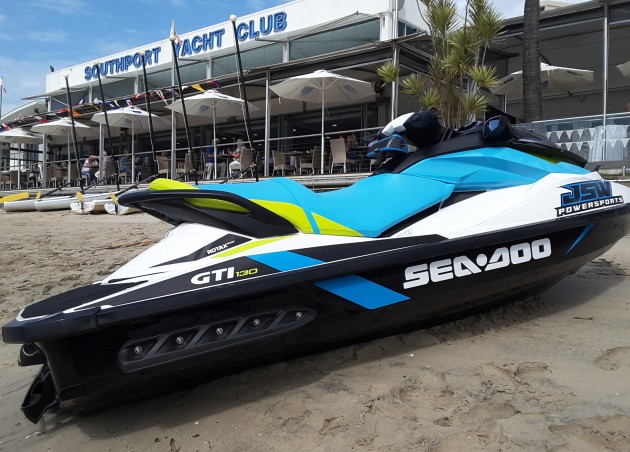 StereoActive will retail for $399 in Australia plus $129 for the ActiveSafe and is due to hit the market in the second half of October.
Chris Baird added that current production supplies of the unit meant that smaller retailers in Australia will get the first shipments in the lead-up to Christmas, enabling them to get a head start on sales before the big retail chains join in.
Scott Thomas from Fishing World interviewed Chris Baird about StereoActive.