Get involved in 'Get into Marinas'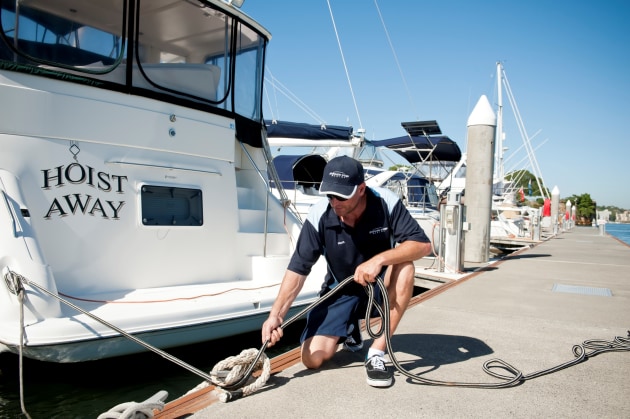 New short course to give potential employees a taste of marina work.
The Boating Industry Association (BIA) has put out a call for marinas to get involved in a new short course it is launching later this year called 'Get into Marinas'.
The course is designed to give school leavers and prospective employees a taste of working at a marina with a view to possibly working in the industry or going on to complete the Certificate III in Marina Operations.
The course will be held over four days and will comprise some formal training (including completion of two units of the Certificate III in Marina Operations), site visits to local marinas, and hands-on work experience in a Sydney marina.
Training provider, Safety Corp, which currently delivers the Cert III course, will be running the short course and insurance will be covered.
Corrina McMillan, BIA education and training coordinator, said the course is looking for marinas prepared to host students for two days of work experience during November. In return, marinas get the opportunity to 'try-out' potential employees before engaging them full or part time.
Although aimed primarily at school leavers, the free course is open to anyone who is thinking about working in the marina industry and would like to find out more about what's involved.
Interested participants – either marinas or students - should contact Corrina McMillan at the BIA for further details.