Generator replacement technology wins DAME award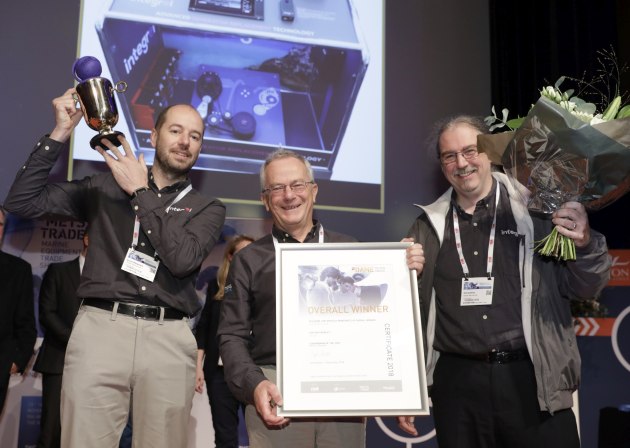 Integrel power system from Triskel Marine takes out top marine design award.
A power system which promises to eliminate the need for a separate onboard generator has been named as the overall winner in this year's DAME Design Award on the opening day of the METSTRADE show in Amsterdam.
The Integrel system from UK-based company Triskel Marine is designed to use the spare capacity from engine propulsion to generate electrical power which can be used immediately or stored for later use. The system controller gives priority to engine propulsion, generating up to 9kW of electrical power without compromising on the engine's performance. Using one engine for both propulsion and power generation can deliver fuel savings of up to 25%.
The DAME award jury made particular note of the Integrel system's ability to improve the environmental footprint of leisure boating today, its simplicity of operation providing long periods of quiet ship operation and its potential to be further developed for a wide range of applications.
"We are over the moon at receiving this award," said Ken Wittamore, Triskel Marine managing director. "We were up against some of the biggest names in the industry, and to have been selected not only as the winner of our category, but the overall winner, is a dream come true for us.
"Integrel has been the result of over 10 years of development and testing. I am immensely proud of the Triskel team and everything they have achieved in bringing this game-changing product to market."
In addition to the overall winner, category winners in this year's awards were:
Marine electronics and marine-relates software: Spinlock Sail Sense
Interior equipment, furnishings, materials and electrical fittings used in cabins: Vimar Electronic Switch 8in 7out 3M
Deck equipment, sails and rigging: Harken CLR Mooring Winch:
Clothing and crew accessories: Rooster Exofleece
Lifesaving and safety equipment: Shakespeare Marine GALAXY-INFL8
Machinery, propulsion, mechanical and electrical systems and fittings: Triskel Marine Integrel
After carefully considering the standard against other categories, the jury decided not to name a winner in the category for marina equipment, boatyard equipment and boat construction tools and materials.