GCCM plans to double in size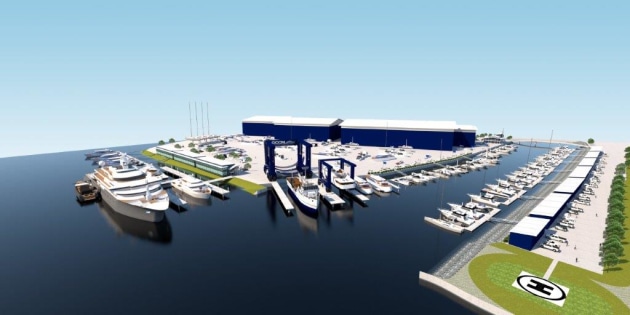 Gold Coast boatyard will expand facilities to meet demand from larger vessels.
Gold Coast City Marina & Shipyard (GCCM) has announced plans to develop an adjacent 20 hectare site at the Coomera marine precinct which will see it double in size.
The Stage 2 project, valued at more than $100 million, will also increase GCCM's marine re-fit lifting capacity by 400%. Once completed, GCCM will occupy 37.5 hectares in the 250 hectare marine precinct.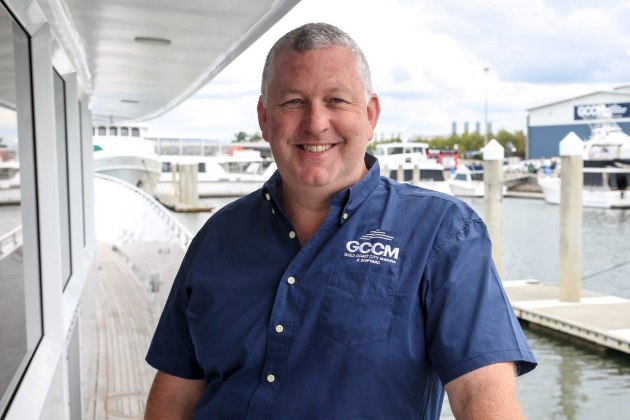 GCCM CEO Trenton Gay said the expansion is being driven the growing number of larger vessels visiting the region and marks an important evolution for the Gold Coast's marine services capabilities.
"This project is an exciting coup for the Gold Coast's ever-expanding marine industry which is developing a global reputation for being a leading destination for marine re-fit and repair within the Asia Pacific region," he said.
"Submissions for this site have been lodged with authorities and once approvals are in place, construction for the first stage will be imminent.
"Once completed, GCCM will be able to further accommodate the growing size of our domestic fleet and those coming to the South Pacific region including superyachts, wide beam catamarans and sailing yachts thanks to ground breaking new facilities including a 1,000 tonne capacity lift and undercover refit and repair factories.
"With foreign flagged vessels now able to clear customs and immigration on the Gold Coast, we are seeing larger boats utilising our facilities."
This year GCCM has accommodated some of the largest vessels to visit the Gold Coast including M/Y Dragonfly (73 metres), M/Y Pangaea (59 metres) and M/Y Pursuit (51 metres).
"We expect boats of this size and larger to increase in numbers therefore our refit capabilities need to accommodate these," said Gay.
The Stage 2 project has received support from all levels of government including Gold Coast City Council, State and Federal representatives.