GCCM helps with Queensland flood relief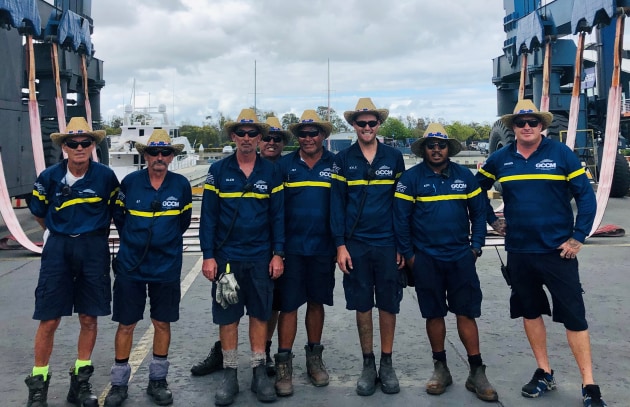 Boatyard will donate 10% of March haul-out fees to flood relief in North Queensland.
Gold Coast City Marina and Shipyard (GCCM) has committed to donate 10% of all March shipyard haul-out fees to the flood relief effort through Sisters of the North for those affected in North-west Queensland.
"Our cattle friends in Northern Queensland have experienced an unprecedented natural disaster," said GCCM CEO, Mr Trenton Gay. "Families have lost their homes, their vehicles, their pets, their stock, their income. Tragically, these same families have also been battling to keep their stock alive during the drought over the last seven years.
"In our own small way we can and we will make a difference and help these people to regroup and rebuild."
Through the Sisters of the North support group, GCCM will donate 10% of fees for every lift on the 50 and 250 tonne travelifts. The money will go directly to the families affected by the flood to assist them to rebuild homes, lives and livelihoods.
"We are proud to work together with our customers and our onsite partners to provide some much-needed support to others who are doing it tough," added Gay.
To book a haul-out at GCCM in March, contact the team on info@gccm.com.au. Alternatively, donations can be made at the Sisters of the North's GoFundMe page.