Fourth Steber set for the Seychelles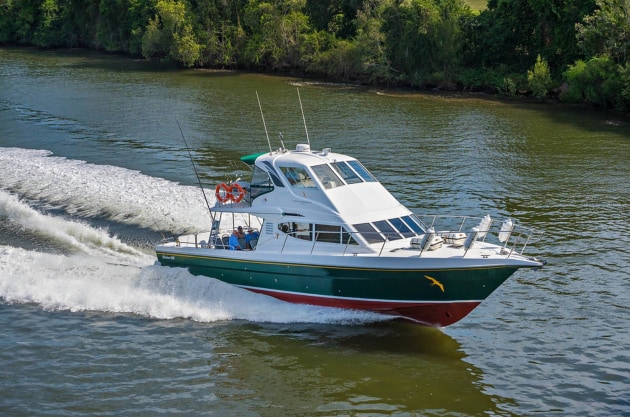 Largest vessel in resort fleet bound for the Indian Ocean.
Taree-based boat builder Steber International has launched its fourth and largest vessel to date in preparation for delivery to the Fregate Island Resort in the Seychelles archipelago in the Indian Ocean.
The new Steber 5200 (52ft) will be used for a variety of resort activities such as extended excursions, game fishing and diving. Features of the vessel include two sleeping cabins, two lounge areas, galley, two bathrooms, inflatable dinghy and crane. Additional on-deck seating is suitable for scenic tours and guest transfers from the mainland to Fregate Island and return.
The 5200 will join the fleet of three other Steber vessels, the first of which was delivered back in 1999. In 2016 Fregate Island took delivery of a Steber 3800 (38ft) which is currently being used to transfer clients between the island and mainland and which will now used for other resort activities.
As with all the previous Fregate Island fleet vessels from Steber, the new vessel is finished in a unique Jade Mist Green colour. It will be delivered at the end of February following sea trials and final fit-out.