Experience the outdoor lifestyle in Brisbane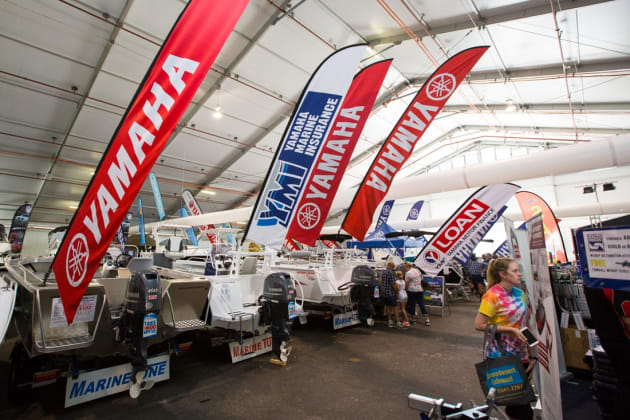 First of this year's 4WD and fishing shows all set for Brisbane Showgrounds.
The National 4x4 Outdoors Show, Fishing & Boating Expo is gearing up to return to Brisbane next week, running across the weekend from 31 March to 2 April at Brisbane Showgrounds.
This popular event for all 4WD and outdoor enthusiasts is promising lots of entertainment for the whole family including, for the first time, sheep dog trials in the Action Arena, and Base Camp, an interactive zone where visitors can try out the outdoor lifestyle, sampling some tucker around the camp-fire while listening to a bush balladeer.
Portable fridge-freezer manufacturer, Engel Australia, will be sponsoring the Engel Australia Catch and Cook Stage for the first time at the event, featuring many of the show's favourite guests and experts from the fishing and outdoors industries sharing their tips and tricks on how to hook a great catch, and how to cook up some tasty campfire and fishing meals.
"The Engel Australia Catch & Cook Stage will provide a fantastic range of tips, advice and hours of entertainment for all visitors to the National 4x4 Outdoors Show, Fishing & Boating Expo. We are thrilled to be sponsoring this new stage, and hosting such a great line-up of special guests and experts," said Peter Rosentreter, manager Engel Australia.
"Our participation in the National 4x4 Outdoors Show, Fishing & Boating Expo each year is important, as it allows us to communicate face-to-face with our customers, and outdoors and camping enthusiasts. Not only does it allow us to showcase our latest products, and offer some great deals to customers, but it also enables us to determine what our customers' needs are when it comes to our range of products and accessories."
Event director, Paul Mathers, said the show is a fantastic opportunity for visitors to not only entertain the kids but also plan their next family holiday.
"The show will provide plenty of inspiration for your next family holiday. Whether it's your children's first camping trip, or your seasoned 4WDers or fishing enthusiasts, our exhibitors will provide plenty of ideas to get you exploring the great outdoors," he said.
"The show will also provide hours of entertainment for the children, no matter their age. Whether it's taking in all of the excitement on the Action Arena, learning some new fishing tips from our experts on stage, listening to fascinating outback tales from our special guests, meeting a favourite 4WDing personality, or keeping themselves busy in the Kids Terrain, there is something for the entire family at the National 4x4 Outdoors Show, Fishing & Boating Expo.
"It's an entirely affordable family day out, with entry free for children under the age of 15, and plenty of budget items to purchase and special deals across the three show days."
A free shuttle bus service will run to the Brisbane Showgrounds from Roma Street and Brunswick Street stations over the weekend. Tickets are $18 for adults, pensioners at $13, and children under 15 free.
For further information about the show, including stage schedules and a full list of exhibitors, visit the website.