Entries now open for 2017 DAME Design Awards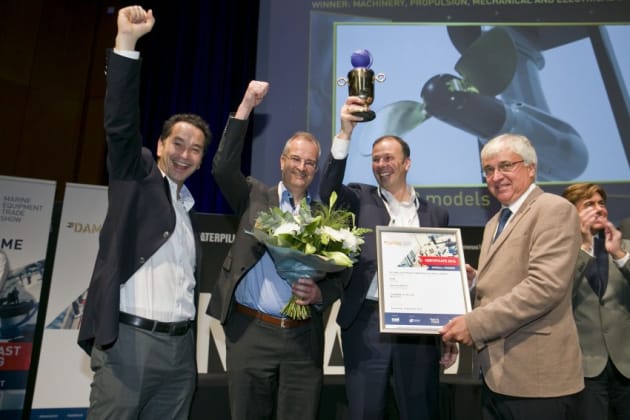 Submissions invited for the 27th staging of international design competition.
The organisers of the METSTRADE trade show, RAI Amsterdam, have announced that entries are now open for the annual DAME Design Award until 19 September.
Entry is open to all manufacturers and authorised suppliers who are registered as exhibitors or co-exhibitors at the show.
Since 19991, the awards have focused on promoting the importance of design in the marine industry while highlighting the best products exhibited at METSTRADE. It is judged across seven product categories by a panel of top naval architects, boat, interior and industrial designers, as well as user experts.
Entries are selected and displayed as nominated products from which category winners and the overall winner are selected. The jury assesses all aspects of the product from function to aesthetics, packaging to the end-product. It also considers the expected impact on the marine industry of the product, its suitability for intended purpose, the level of innovation, the cost effectiveness and environmental impact.
The overall winner in 2016 was the Torqeedo Cruise FP electric pod drive.
"The DAME Awards is the most prestigious competition of its kind anywhere in the world and to win it is also a wonderful experience for everyone that works for us," said Torqeedo co-founder and CEO, Dr Christoph Ballin.
Submissions can be made through a dedicated online portal. For terms and entry conditions, see the METSTRADE website.