Engines keep Brunswick powering on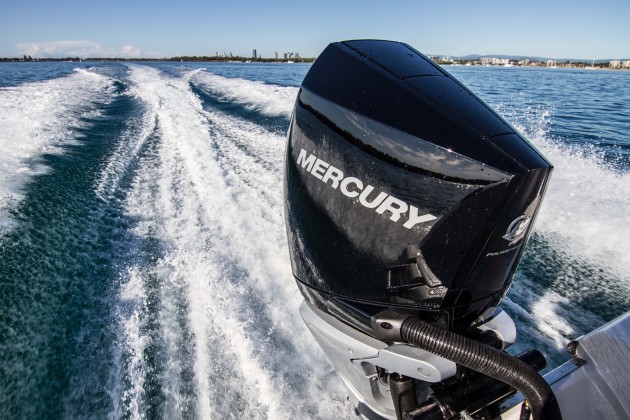 Brunswick's engines and parts help offset declines in fibreglass boat sales.
Brunswick Corporation recorded total sales of $5.16 billion (all figures in $US) for the year ending 31 December 2018, up from $4.8 billion (a 7% increase) mainly as a result of continued growth in its marine engine segment which helped to offset slowing sales in the boat group.
Revenue from the marine engine segment, which comprises Mercury Marine engines as well as parts and accessories, grew by 14% overall, up from $2.63 billion in 2017 to $2.99 billion in 2018.
However, sales of boats, including the now-discontinued range of Sea Ray Sport Yacht and Yacht operations, fell slightly to $1.49 billion, down 1% on the previous year. Excluding the Sport Yacht and Yacht operations, boats sales grew by 6% to $1.42 billion over the year. The company said there was "healthy growth" for Boston Whaler, Harris pontoons, and Sea Ray Sport Boats and Cruisers.
While the Sport Yacht and Yacht operations accounted for $49.4 million in sales over the year, the business actually made a loss of $58.4 million, coming on top of the $31.9 million loss it recorded in 2017.
The impact of the sport yacht results are highlighted most clearly in the product segment breakdowns which reveal that while sales of aluminium freshwater boats and saltwater fishing boats continued to grow by 4.9% and 11% respectively over the year, sales of recreational fibreglass boats fell by 14%.
In the local market, sales in the marine segment grew by 3.9% across the Asia-Pacific region, driven entirely by the marine engine segment which was up by $10.3 million.
The impact of ongoing trade tensions between the US and its trading partners was reflected in the fourth quarter 2018 results for boat sales which were down $9.2 million compared with 2017. The company reported that international sales, which represented 20% of total boat sales for the quarter, were down by 24% compared to the prior year, primarily due to lower sales into Canada as a result of retaliatory tariffs on wholesale shipments.
In comparison, sales of parts and accessories for the fourth quarter grew by 23% compared to the previous year, driven in part by the Power Products acquisition last year. Overall, parts and accessories now account for over 30% of Brunswick's marine business.
"Our combined marine portfolio had a fantastic 2018, which led to the company's ninth consecutive year of adjusted EPS growth," said new Brunswick CEO, David Foulkes. "The financial results demonstrate the outstanding execution of our marine strategy, where our focus on product and technology leadership, along with capacity investments and operational excellence, generated strong improvements.
"We leveraged our successful performance in a steady marine market into significant top-line growth, margin expansion, and record earnings."
"As I step into my new role as CEO, I am looking forward to executing against our strategic objectives and leading the company and our over 15,000 dedicated employees to even greater success in 2019 and beyond," he added.