Electric pod drive powers up in Melbourne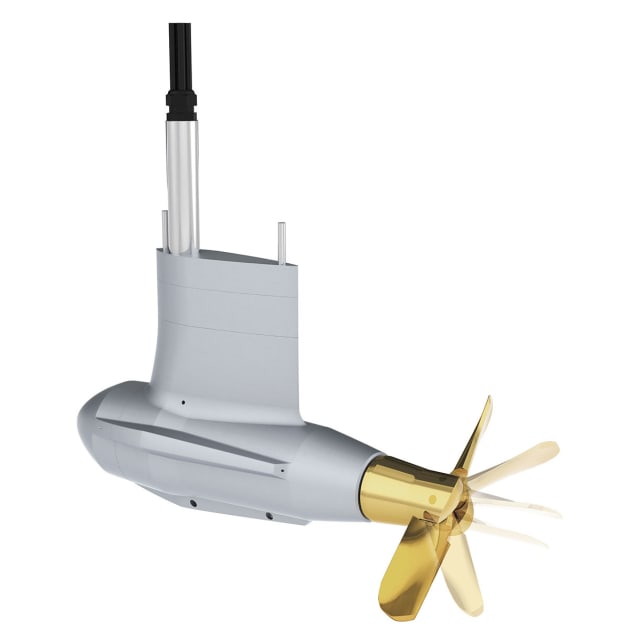 First Torqeedo Cruise pod drive tested on local yacht.
Power Equipment, local distributors of the Torqeedo range of electric outboards and motors, reports that it recently installed and tested the latest Torqeedo Cruise 4.0 FP pod drive in Australia.
Melbourne sailor Matthew Geake installed the hull-mounted pod drive on his wooden yacht, Jolly, to see how the electric motor would perform.
"Putting my Torqeedo Cruise pod drive to the test was exciting – she performed really well, with a generous amount of power even with six of us aboard! And so very quiet, it's amazing," he said.
The drives – which can power sail and motor boats up to 10 tons – recently won the overall 2016 DAME Design Award presented at the METSTRADE show in Amsterdam.
"The Torqeedo Cruise FP drives have everything a sailor could want – they're inconspicuous, mighty powerful, super quiet, solar chargeable and highly efficient, which ensures plenty of range," said Jason Hodder, Torqeedo product manager at Power Equipment.
"We're thrilled to help Matthew complete Australia's first Cruise 4.0 pod installation and are confident many more will come. Like all Torqeedo motors, they're backed by German technology – innovative, eco-friendly and convenient.
"The most important benefit of the Torqeedo Cruise FP drives? They are so discreet you'll forget all about them and focus on what's important; enjoying time on the water!"
Available in three models - the Cruise 2.0/4.0 FP and 10.0 FP – the drives offer the performance equivalence of 5, 8 or 20hp motors. All models offer an optional folding propeller to save space on board. Torqeedo says that tests have shown the hull-mounted drive decreases performance by less than 0.1 knot, ensuring drag is not an issue.
According to Torqeedo, the Cruise 2.0/4.0 FP will propel a yacht up to four tons at over 11 km/h and has a running time of approximately nine hours at slow speed (boat dependent). The Cruise 10.0 FP is designed to propel motorboats and yachts up to 10 tons up to 32km/h when at full throttle and has a running time of over six hours at slow speed (boat dependent).
The motors are direct cooled in the water, corrosion-protected and feature an emergency magnetic kill switch as well as an on-board computer with an interface for TorqTrac, the optional smartphone app for Torqeedo motors.
RRP starts from $5,610.
"The new Cruise 4.0 FP range and first installation comes off the back of a very successful 2016 for Torqeedo in Australia," said Hodder.
Since Power Equipment took on the distribution rights in 2016, more than 100 Torqeedo outboards have been sold around Australia. They were recently mounted to the safety kayaks during the Massive Murray Paddle event in November, enabling the safety team to complete rescues quicker than before.