Eden Marina releases economic impact analysis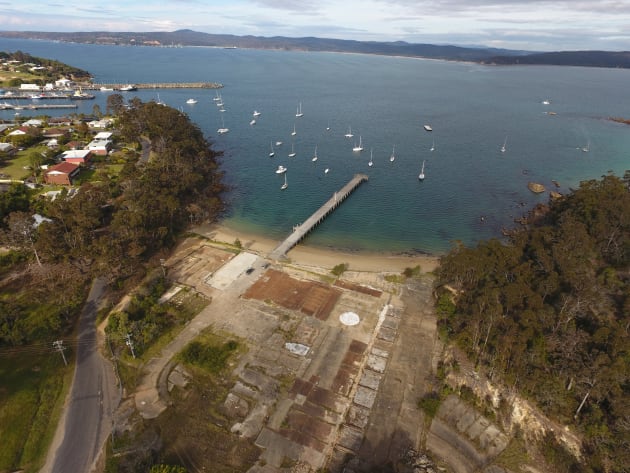 Developer says new South Coast marina will add 150 jobs per year.
The developers of the proposed Eden Marina on the NSW South Coast has released the key findings of its financial and economic analysis report which predicts that, in the first four years of the project, it will deliver 150 direct and indirect jobs per year.
Continuing employment across the complete project, which also includes the Eden Resort Hotel development, is calculated to be worth almost 100 direct and indirect jobs. The report was developed by consultants GHD and delivered to the NSW Government.
The report can be downloaded here - GHD development report
The new marina represents the first stage in the development of the 8.3 hectare waterfront site at Cattle Bay. The site, formerly occupied by a large fish-processing and canning factory, is within a short walking distance of the Eden commercial centre.
The proposed marina will have berthing for 154 vessels with berth sizes of 12m, 15m, 18m and 50m on a floating marina in Twofold Bay protected by a wave attenuator.
Once the marina is constructed, work will begin on the Eden Resort Hotel and associated residential development. This will include a 250 room, 4 ½ star hotel, conference and function centre with restaurant, bars and alfresco dining as well as serviced apartments, retirement living, and a spa, health and 'well-being' centre.
According to the developers, the capital expenditure of the complete Cattle Bay project is calculated at $127.9m.
"The development at Cattle Bay will totally transform the town of Eden and become a focal point of the Sapphire Coast," said Bob Carter, spokesperson for the Cattle Bay developers.
"This is a $127.9m major regional development which will create a significant number of local jobs both during the construction phase as well the operational phase. Once fully operational, the collective turnover of the hotel alone is predicated to be $23m annually."
The release of the economic analysis coincides with the imminent work on the extensions to the cruise ship wharf at the Port of Eden.
"A vibrant and robust development at Cattle Bay is entirely complementary to the cruise ship wharf extension," said Carter. "The Eden Resort Hotel will become a destination in its own right for cruise ship passengers while the marina will be a focal point for various charter boat and tour operators offering game fishing, whale watching, dive and parasailing experiences."