David Lockwood honoured at boat show breakfast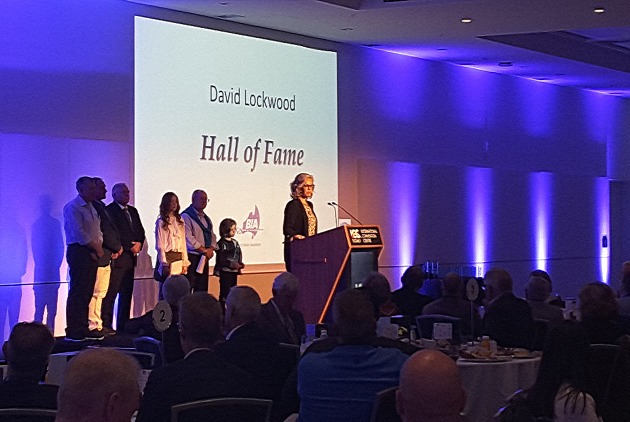 Posthumous Hall of Fame award for well-known boating journalist.
In a moving tribute at this year's Sydney International Boat Show breakfast, well-known boating journalist David Lockwood, who died earlier this year, was entered into the Boating Industry Association Hall of Fame.
Friends and former media colleagues paid tribute to the highly-respected journalist who was a regular presenter at Sydney boat shows and known for his enthusiastic promotion of the boating lifestyle.
The award was accepted on his behalf by the Lockwood family, his wife Katherine and children Summer and Sandy.
David Lockwood died as a result of a rare form of cancer known as neuroendocrine tumours (NETs). Members of the boating industry can donate to the Unicorn Foundation, a not-for-profit charity which raises money for research and to support Australian sufferers of NETs and their families.
The industry breakfast also saw a presentation to Peter Tucker, general manager of the Houseboat Hirers Association, in recognition of his contribution to the industry. Tucker retired recently after 30 years of service to the association.