Darwin ready for CruiseCraft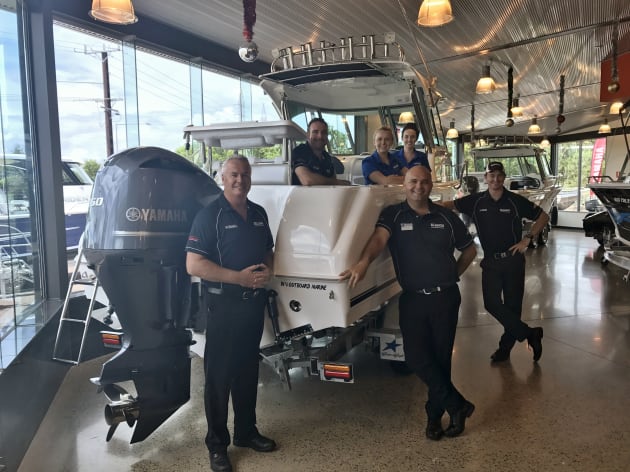 Growing sophistication of Top End opens the way for fibreglass range.
Local fibreglass boat builder, CruiseCraft has announced the appointment of In & Outboard Marine in Darwin as its latest dealer.
Stewart Zanker, co-director of In & Outboard Marine, said that although Darwin has traditionally been seen as a plate boat and alloy runabout market, there is now wider acceptance of fibreglass models.
"The time is absolutely right to stock and promote fibreglass boats in the Darwin market," he said. "Some years ago we stocked CruiseCraft but found the market wasn't ready to move away from dominance of plate boats. However, boating is now more sophisticated and the CruiseCraft product is a great fit."
"The CruiseCraft boats are now 100% timber free. In our tropical climate, the justified objection to fibreglass boats with timber components has now been countered and eliminated."
The first models to be delivered to In & Outboard Marine include the CruiseCraft Explorer 685 and 595 Hard Tops, catering to the demand in Top End for hard tops as protection from the sun. All boats will be fitted with Yamaha outboards. This year, the dealership celebrates 30 years as a Yamaha dealer and was one of the first to be awarded the Yamaha Platinum dealer designation.
Nathan Nichols, director of CruiseCraft, said the Darwin market has changed considerably over the years.
"With the huge amount of commercial development in Darwin and the Northern Territory, the region has come of age," he said. "There are boating families and game fishing customers who are now demanding the refined lines and appointments of a quality fibreglass blue water boat. Our CruiseCraft line up is the right product for these customers.
"In & Outboard Marine is a first-rate dealership and a perfect fit for the CruiseCraft brand. They have strong management, an excellent sales team and technical support second to none.
"We are delighted to have Stewart Zanker, Larry Phillips and their team stocking and promoting the CruiseCraft brand in Darwin and the Northern Territory."