Damen teams up with Sydney City Marine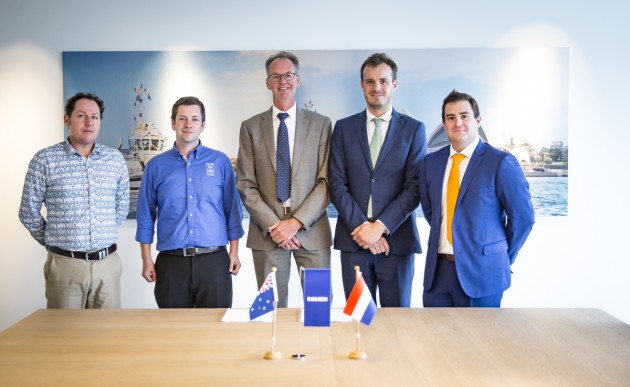 Worldwide shipbuilding group teams up with Sydney repair yard.
Netherlands-based ship builder, Damen Shipyards Group, has signed a memorandum of understanding with Sydney City Marine to help further the expansion of Damen's services network in Australia.
The agreement outlines the future cooperation of the two companies in terms of the repair and maintenance of Damen-built vessels in Australia and New Zealand. In particular Sydney City Marine will carry out work on Damen vessels including steel works, painting, boiler making, pipe fitting and carpentry, in addition to the supply of construction materials.
Damen's role will include the provision of specialist technical assistance, engineering capacity, parts and equipment.
"We will be able to supply turnkey solutions to customers regarding docking and repair, or just send specialist engineers capable of taking on hydraulics, Praxis, ICAF and winch jobs, for example," said Damen regional service manager Onno Piesens. "The yard will also have our full range of parts, equipment as well as expertise from our headquarters in The Netherlands at their disposal."
Nestled beneath AnzacBridge in Rozelle, Sydney City Marine offers repair and maintenance services for a wide range of vessels. With ISO 9001:2015 certification, the yard has deep water access and an 800-tonne capacity ship lift. Covered and open repair facilities can accommodate vessels up to 60 metres in length.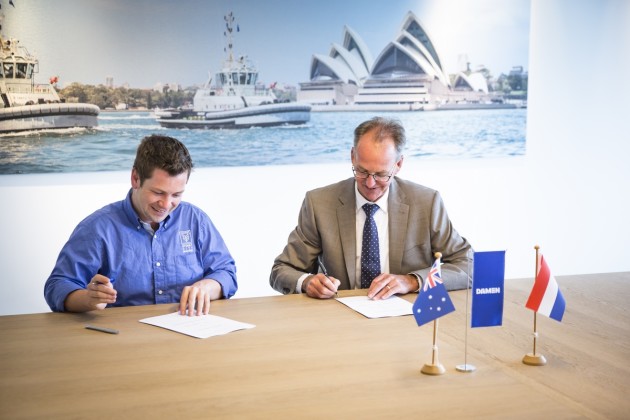 Director Brenton Fischer said the agreement with Damen is a logical progression for the shipyard.
"With our facilities, workforce and efficiencies, and Damen's technical knowledge, our collaboration will create a full service commercial hub for the commercial operators in our region.
"On behalf of the board of directors and staff of Sydney City Marine, we welcome the formalisation of our relationship which will benefit existing clients and enable both Sydney City Marine and Damen to grow our presence in the region."
The yard is currently carrying out repairs to the first Damen vessel to visit Sydney City Marine.
"Following the opening our first Australian Service Hub in 2013, this latest development continues the expansion of our services in Australia," said Jaap de Lange, Damen services director. "By forming this working relationship with Sydney City Marine, our clients can benefit from a local repair, maintenance and spare parts service. Furthermore, there are quite a few Damen owners in the area whose vessels are approaching the five-year special survey stage. Sydney City Marine is in the perfect position to offer them safe, reliable and cost-effective turnkey docking solutions."