CruiseCraft puts on a new hardtop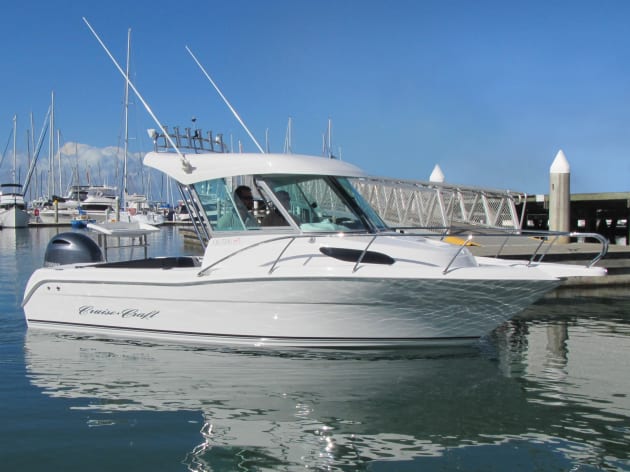 New Outsider 595 model joins Aussie-built range of hardtops.
Local fibre-glass boat builder, CruiseCraft, has added another model to its line-up of hardtop models with the addition of the Outsider 595 HT model.
Previously only available with a soft top, the new model joins the hardtop models in CruiseCraft's Explorer line-up, the 685, 625 and 595.
"By introducing the CruiseCraft HardTop design to our Outsider 595 model, boaters can now extend their boat season," said Nathan Nichols of CruiseCraft. "CruiseCraft customers who have moved to the HardTop configuration, consistently tell us that they are able to go boating in weather conditions when previously they would have stayed at home.
"This is solely due to the extra protection that is achieved with a HardTop design."
The hardtop is manufactured using a fibre-glass split mould technique designed specifically for this model. Both the roof and interior lining are smooth and buffed to a mirror finish, while the aft end is supported by a pair of stainless steel supports which also double as hand holds.
Compared to the Explorer models, the Outsider 595 features a deeper side-deck walkaround with a slightly narrower but longer cabin suitable for overnighting and general family boating. Other changes include a re-shaped modular dash panel to accommodate larger electronic displays up to 15" or 380mm, and an optional sliding and lockable cabin door for security.
Other features include dual battery management system, hydraulic steering, VHF radio and aerial, full-width folding rear lounge and plumbed under-floor rear storage.