Container clean-up continues along NSW coast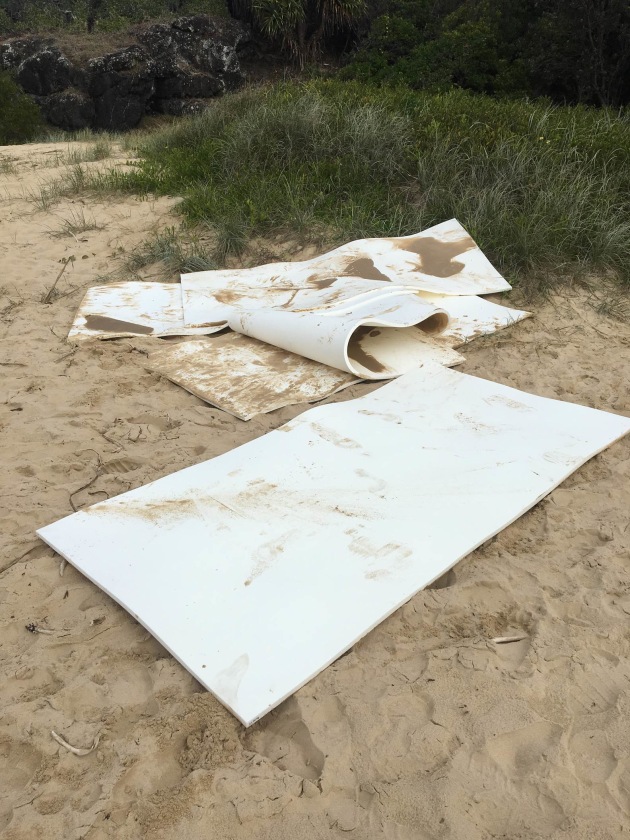 Debris sighted as far north as Coffs Harbour as rubbish collection continues.
NSW maritime staff and contractors are continuing to collect debris washed ashore following the recent incident involving loss of 83 containers from a ship en route to Port Botany.
Debris from the containers has been spotted in numerous locations along the coast, including as far north as Coffs Harbour, as aerial surveillance continues to find new areas affected by the spill.
The shipping containers were lost overboard approximately 30 nautical miles east of Newcastle. However, so far, only a couple of the containers have been found and it is thought that most have already sunk to the ocean floor.
On the weekend, aerial observations between Newcastle and Port Macquarie reported no container sightings and moderate rubbish in remote areas west of Coal Shaft Bay, Broughton Island and light debris from Yacaaba to Seal Rocks.
A second container was located on Saturday, roughly 15 metres off Fingal Island. A dive team began retrieving pieces of the container and will continue the removal of container parts, weather permitting. The remains of the container are deemed not to be a navigational hazard.
On Monday, there were new reports of debris on the northern end of Stockton beach and at Smoky Cape, just east of South West Rocks.
Last week, a clean-up team was deployed to Coffs Harbour to retrieve yoga mats which washed up at Murrays Beach at Sawtell, and Emerald and Moonee beaches at Coffs Harbour.
To date, the contractors employed to assist with rubbish removal, Varley Group, has collected approximately 750m3 of debris with 49 x 75L garbage bags collected.
Roads and Maritime executive director Maritime Angus Mitchell said the clean up effort was continuing despite adverse weather conditions.
"Weather and sea conditions continue to not be entirely on our side. However, the beaches and bays are mostly clear of debris. The difficult part now is to retrieve debris from rocky outcrops and shoreline which is only accessible by boat," he said.
"We are working closely with the contactors and are satisfied with the progress in collecting debris, considering the weather conditions, geographical spread of the affected areas and restricted access to some of the sites.
"We are engaging with other stakeholders such as NSW Environmental Protection Agency, Office of Environment and Heritage and local councils regarding the de-escalation and possible re-escalation protocols in place in the event more debris washes up and its potential salvage."
Mitchell said negotiations are under way with the Australian Maritime Safety Authority about possible ways in which the containers believed to be on the sea bed can be mapped and potentially retrieved.
Community members are invited to attend public information sessions this week at Nelson Bay and Tea Gardens, to engage with representatives from key agencies involved in the clean up.
Public information sessions
Wednesday 13 June at 6pm – Wests Nelson Bay, Remembrance Room
Thursday 14 June at 10am – Tea Gardens Baptist Church, Myall Street