Classic & Wooden Boat Festival open for business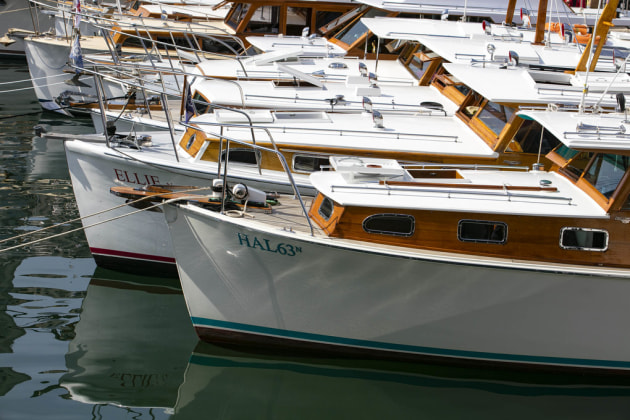 Opportunities for marina businesses on offer at Sydney boating festival.
Organisers of the Classic & Wooden Boat Festival, due to be held at Darling Harbour in Sydney from 13-15 April next year, are calling for expressions of interest from marine businesses to take part in the event.
While owners of classic and wooden vessels are invited to display their vessels at the festival, the organisers also say there are opportunities for local businesses to take part in the event or become a sponsor.
The Classic and Wooden Boat Festival is a celebration of vintage and wooden boats from all around Australia, ranging from beautiful Halvorsens, yachts and skiffs to classic speedboats, steam yachts and Navy workboats.
The festival is a collaboration between the Australian National Maritime Museum and stakeholder groups including the Cruising Yacht Club of Australia, the Wooden Boat Association, the Halvorsen Club, the Historical Sailing Skiff Association, the Steam Boat Association of Australia and Sydney Heritage Fleet.
It is expected that more than 150 boats will be on display at the museum and in Cockle Bay Marina. Festival entry is free and there will be program of maritime demonstrations, workshops, harbour cruises, and children's activities.
For further information and to register your interest in bringing your boat to the festival or participating as a business, visit the website to complete the online forms.