Catch the Auld Mug at Auckland On Water Boat Show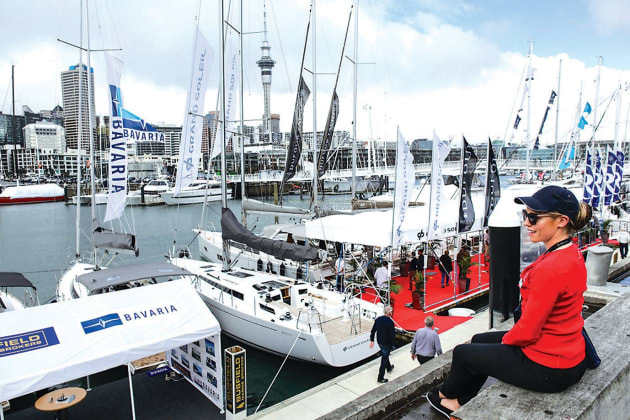 Rare opportunity to see famous jug won by Aussie skipper.
If you've got it, flaunt it, as the saying goes, and that's exactly what New Zealand yachties will be doing at this year's Auckland On Water Boat Show where visitors will have the chance to see both the America's Cup and Louis Vuitton Cup close up.
The Royal New Zealand Yacht Squadron will have both trophies on display on the Saturday and Sunday of the show as part of its display highlighting the best of New Zealand sailing.
"This is an opportunity not to miss! It's never too late to learn how to sail, take a picture with the America's Cup and meet some of the team behind the Royal New Zealand Yacht Squadron and Emirates Team New Zealand," said Hayden Porter, general manager of the Squadron.
The innovative approach ETNZ showed to design, engineering and boat building during their campaign will also be on display at the show, with many show exhibitors having contributed to the successful Cup campaign. Both Emirates Team New Zealand's and Oracle Team USA's boats were built to a large degree in New Zealand by New Zealand craftsmen, with New Zealand boatbuilders working in both camps.
Now in its 19th year, the Auckland On Water Boat Show is scheduled for 28 September to 1 October, 2017, at Auckland's Viaduct Events Centre and will showcase more than 200 domestic and international marine businesses.
Some of New Zealand's best known custom boat builders will show off bespoke vessels from Kiwi designers like Roger Hill and Bill Upfold, including the stunning Upfold Elite Zagato built by Scott Lane.
Australian production builders such as Maritimo and Riviera will also be represented at the show, along with a range of Australian-made marine equipment.
Stacey Cook, boat show manager for the show's organising body, NZ Marine, has seen the show grow in size and scope every year.
"Visitors will find a wide range of inboard and outboard engines, solar technology, electronics, navigation equipment, safety devices and specialist marine services, alongside great fishing equipment, kayaks, paddle-boards and much more," said Cook.
According to Cook, this year's show will break all previous records for aluminium trailer boats, complementing an impressive range of New Zealand-built and imported fibreglass trailer boats. Some of the Kiwi brands are already well known in Australia including production trailer boat manufacturers such as Tristram Marine, Stabicraft, Sealegs and Surtees.
"From marine diesels to ancillary equipment, marine electronics to safety equipment, lighting and electrical systems, the Auckland On Water Boat Show has it covered," said Cook
Tickets are now on sale on the website where there is also a full list of exhibitors.