C-MAP acquires Embark app developer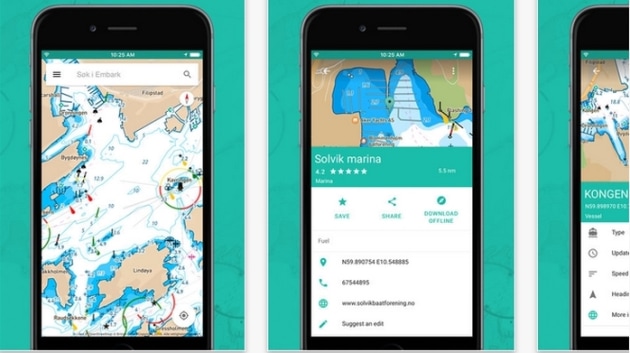 C-MAP digital chart developer adds i-Sea boating apps.
Digital navigation chart developer, C-MAP, has acquired i-Sea AS, a technology company based in Oslo, Norway, which specialises in developing boating apps. In 2015, the company developed and launched Embark, a cross-platform application for the boating community which has more than 160,000 users.
"We are very pleased to acquire i-Sea," said Sean Fernback, CEO C-MAP. "We are committed to providing recreational boaters with the best experience to help them plan, navigate and enjoy their journey. The acquisition of i-Sea helps us to further deliver on that commitment.
"We looked at a number of alternative boating apps and delivery platforms in the industry and I have no doubt we have picked the best and most advanced that will further improve the content, services and user experience we deliver to our customers. We look forward to working with the i-Sea team and integrating i-Sea technology to benefit C-MAP's global mapping platform."
"We are very happy to have become a part of the C-MAP team," said Kristin Omholt-Jensen, CEO i-Sea. "C-MAP has map data, talents and financial strength demonstrating their appetite to invest in future technologies and products. We are working very closely with our users; we engage them, we chat with them and we have developed Embark based on the users' feedback! Together with C-MAP we will be able to scale Embark to boaters everywhere."
Last year, C-MAP itself was acquired by Digital Marine Solutions (DMS) which is owned by Altor Private Equity and investment Bank Goldman Sachs.