BRP breaks records for 2016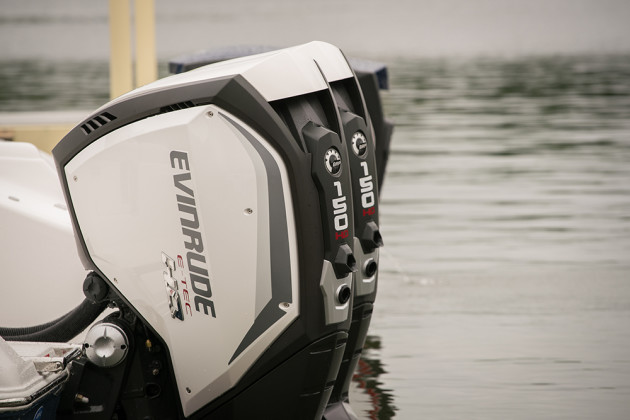 Evinrude manufacturer sees 9% revenue growth for FY2016.
BRP Inc, the manufacturers of Evinrude outboards and Sea-Doo watercraft, posted record revenue and profit results for the year ending January 31, 2017.
The company boosted total revenues to $4.17 billion (all figures are Canadian dollars), up 9% on the previous financial year, while gross profits were up to just over $1 billion, an increase of $95 million or 10.4% on FY2015. Gross profit margins also improved which the company said was the result of a favourable product mix in Side-by-Side vehicles, Spyder vehicles and personal watercraft (PWC) as well as general price increases, partially offset by higher sales programs costs and an unfavourable foreign exchange variation.
The annual results were achieved on the back of a record fourth quarter result – typically the busiest quarter - which saw revenues up by 24% to $1.3 billion. For the same period last year, the company recorded an overall loss of $28 million on the back of a $70 million impairment charge.
"We have completed a record quarter and a record year in difficult market conditions, and I firmly believe that our success is largely due to the quality of our team, and the diversification of our product offering, geographic sales and manufacturing footprint," said José Boisjoli, president and CEO. "I am very proud of the BRP team for the excellence of its work, and I remain convinced that our focus on our strategic priorities is key to achieving our objectives and delivering our FY18 guidance."
Revenue from the sale of the company's propulsion systems, which includes outboard engines, grew by 5.4% over the year to $417 million although the company reported that North American outboard engine retail sales decreased on a percentage basis over the course of the year.
During the year, BRP added 55 dealers to its Evinrude dealer network and signed 13 outboard supply agreements with boat manufacturers.