Brisbane is back bigger and better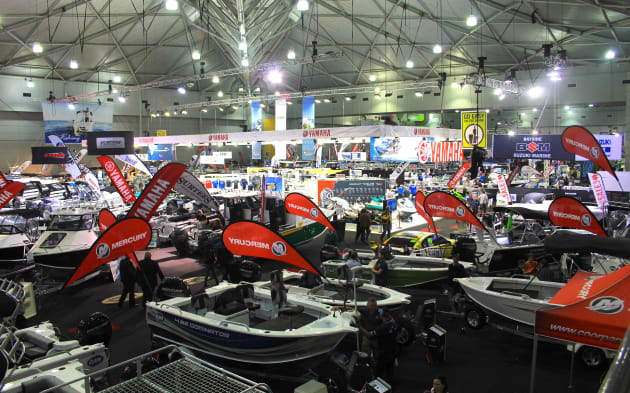 More exhibitors lining up for next week's Brisbane Boat Show.
This year the Brisbane Boat Show is back once again at the Brisbane Convention and Exhibition Centre from 25-27 August having successfully returned to the venue last year. Following on from the positive response from the public and the industry to that show, this year the Boating Industry Association (BIA) has increased the floor space to accommodate demand from exhibitors.
"Boat manufacturing plays a big part in the Queensland economy and this event shows off the quality and ingenuity that Australia has to offer," said BIA national CEO Howard Glenn.
"With Australia's recreational boating headquarters and manufacturing hub at Brisbane's doorstep, visitors can be assured that the industry will put its best foot forward for this show."
Trailer boats and fishing equipment will figure prominently at the show, given that 70% of visitors to the show last year expressed an interest in fishing. The show will also feature the Boating Safety Zone with local government agencies giving advice and information to promote safe boating awareness.
Following on from the Adelaide and Sydney shows, Brisbane will also feature a giant paddling pool for demonstrations and trials of kayaks and stand-up paddleboards.
Tickets are available now with all online purchases going into a draw to win a Hobie kayak. See the website for more details. http://www.brisbaneboatshow.com.au/
Brisbane Boat Show
Where: Brisbane Convention & Exhibition Centre, South Bank
When: Friday 25 August to Sunday 27 August
Hours: 10am to 8pm Friday and Saturday, 10am to 6pm Sunday
Ticket prices: Adults $15, Children $5 (under 5's go Free). $5 tickets are available after 5pm.