Boatsetter goes big with Boatbound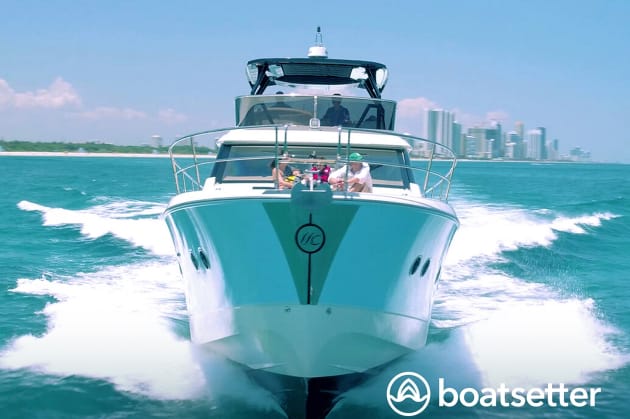 US peer-to-peer boat share company buys out rival operation.
The Florida-based Boatsetter boat rental company has bought out rival operation, Boatbound, in a move which is expected to see it become the largest peer-to-peer boat sharing operation in the US.
According to Boatbound, the acquisition of Boatsetter will enable it to expand its operations in the US and prepare for international expansion, initially in the Caribbean and Mediterranean.
The combined company said it expects to exceed 10,000 boat rentals per annum, with more than 5,000 vessels on offer at over 300 locations.
"Our goal is to dominate the US boat rental market to make boating more affordable and accessible for consumers nationwide, no matter what type of boating experience they are seeking," said Jaclyn Baumgarten, co-founder and CEO at Boatsetter. "Boatbound has a boat inventory in terms of locations, types, and sizes, that is the perfect complement to ours. This acquisition allows us to rapidly and efficiently expand our market presence and product offering to do just that."
In an interview with technology website, TechCrunch, Baumgarten said the boat share market is "ripe for consolidation" with the opportunity to roll-up several players.
Seattle-based Boatbound was originally launched in San Francisco in 2013 and the following year announced a strategic partnership with boating heavyweight Brunswick Corporation. While Boatsetter has focused on the Florida market to date, Boatbound offered a national listings service. A key difference between the platforms is that Boatsetter connects renters with both boat owners and licensed skippers who can be hired as part of the rental.
Coinciding with the takeover, Boatsetter announced that it had increased investor funding in the company with an additional US$4.75 million on top of the US$13 million it raised in December 2016. Key investors of the most recent round include The Valley Fund and The Venture City.
"Boatsetter has proven to be the most dominant player in the boat sharing space and this acquisition comes at the perfect time as they prepare for international expansion," said Greg Ennis, Boatsetter director and managing partner of Peninsula Ventures. "We are excited to be a part of the company's next chapter as they expand their market presence and product offering worldwide."