Boat storage grants on offer in NSW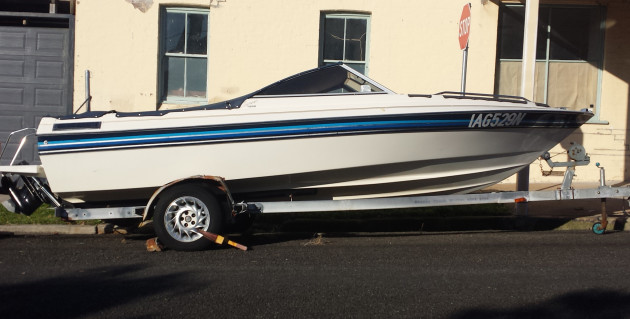 NSW government offers $5 million in funding to ease boat parking crisis.
Applications are now open for grants being offered by the NSW government to help fund new boat storage projects in order to free up parking spaces in high-demand areas.
Up to $5 million in funding is being made available through the Boat Trailer Storage Grant program to support the establishment new storage facilities. The grant program is part of the promised package of measures designed to offset the effects of changes to the Impounding Act which make it easier for councils to remove trailer boats parked on the street.
"This program will help identify new options for boat owners to store their prized possession out of harm's way, while also keeping the neighbours and passing motorists happy," a Transport for NSW spokesperson said.
"Boat ownership is growing steadily every year, so we need to address the current demand for parking and also look ahead to the future."
As a result of the changes to the Impounding Act, from 1 July this year, NSW councils have the power to impound boat trailers parked for more than 28 days within declared areas, except where a Residential Parking Permit has been issued by a council and is displayed on the boat trailer.
To date, three councils have opted in to use the new powers - Canada Bay City Council, Northern Beaches Council (in the former Pittwater Council area only) and Woollahra Municipal Council - as part of a pilot program to determine how the changes will work. Additional councils can apply to use the powers from 1 October 2016.
Transport for NSW said the new grants program is open to all interested parties including councils, businesses, community groups and the boating industry. Priority will be given to proposals focused on areas where the Impounding Act amendments are in effect.
According to the program guidelines, projects could include the establishment of dedicated boat trailer parking facilities on surplus or unused government-owned land, and/or on privately owned land if the owner consents.
Grants cannot be used to buy private land for the purposes of storage, unless the project represents "very significant value", but they can be used to lease suitable land for operating storage facilities.
The program guidelines also encourage applications for "innovative solutions" such as chauffeured, mixed use/sharing or technology-based systems.
Full details are on the Transport for NSW website. Applications close on 2 December 2016.