Boat repairers fined for Pambula Lake pollution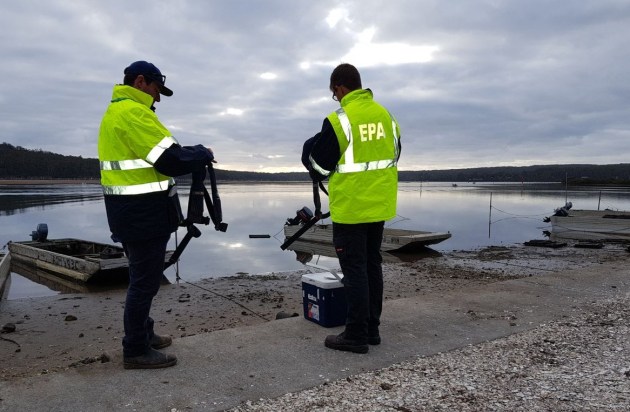 Diesel spill at slipway caused significant damage to local oyster industry.
NSW Roads and Maritime Services (RMS) has fined a Broadwater-based boat repair company $15,000 for allowing a significant amount of diesel to enter the water in a sensitive oyster farming area of the NSW far south coast.
The fine followed an RMS investigation into the incident in October last year when diesel spilled into Pambula Lake while a boat was being slipped.
"On the afternoon of Tuesday 9 October, the boat – which the owner had left in the care of the repair company - was brought onto the slipway," said Alex Barrell, Roads and Maritime general manager, industry and environment.
"Shortly after this a member of the public reported an oil slick on Pambula Lake near the slipway.
"The Environmental Protection Agency and Bega Valley Shire Council were contacted and responded with NSW Fire and Rescue to work on containing and cleaning up the pollution.
"NSW Police and Roads and Maritime also responded.
"Initial responders indicated there was about 10 hectares of diesel sheen visible on top of the lake when they arrived on scene.
"An inspection of the boat on the slipway was carried out, as well as a continuing sampling regime of water and oysters from Pambula Lake.
"It is impossible to assess the impact this pollution incident has had on the local Broadwater oyster industry, all which could have been prevented had proper precautions and care been taken before the boat was lifted from the water.
"The boat was the responsibility of the slipway repairer, which is why it was the company which was fined rather than the boat owner."
The investigation led by the Maritime Investigation Unit within RMS resulted in the boat repair business receiving a $15,000 penalty infringement notice for the offence of Pollute Waters under the Protection of the Environment Operations Act.