Boat Lifts Australia offers a lift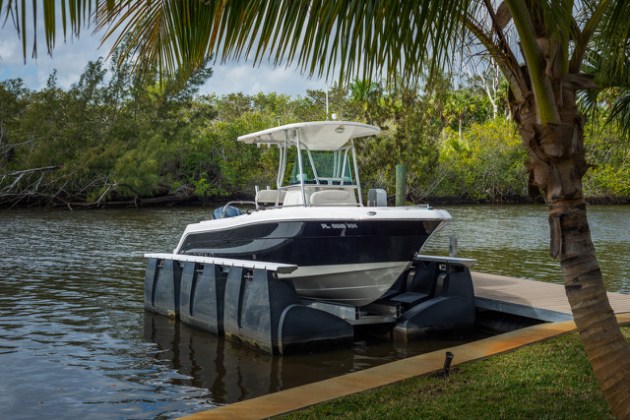 Boat Lifts Australia to distribute HydroHoist boat lifts and jet ski docks.
Based at The Boat Works in Coomera, Boat Works Australia has announced it is now distributing the HarborHoist range of boat lifts and Extreme Jet Ski docks from US manufacturer, HydroHoist.
General manager of Boat Lifts Australia is Andy Clayton who also distributes Cobalt Boats and Bennington pontoons in Australia.
"As we deliver more Bennington and Cobalt Boats to Australia, we needed a better alternative for our clients to store their boats at their docks," he said.
"In-water membrane style storage systems have been giving our customers problems with corrosion, additional damage and wear and tear on their new boats, so we were forced to research a better product for them."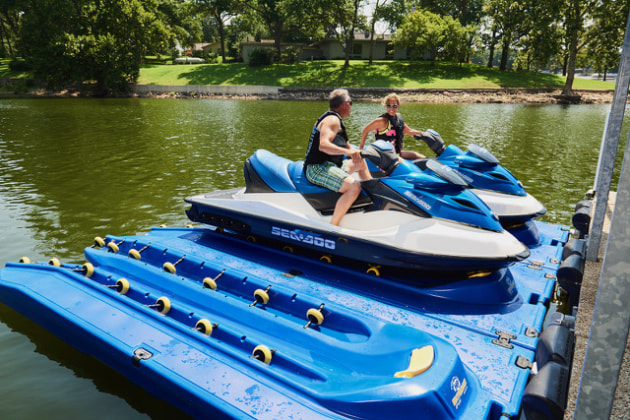 The HarborHoist boat lift range offers lifts from two to nine tonnes and is engineered for use in both saltwater and freshwater. The Extreme PWC Dock, now in stock in Australia, features a roller system designed as an alternative to 'plastic block sliding' products.
Based in Oklahoma, HydroHoist has been developing and building boat lifts since the early '60s. In 2017, the manufacturer received two national industry awards for its personal watercraft docking platform, the HP Extreme.