Boat building boosts BRP results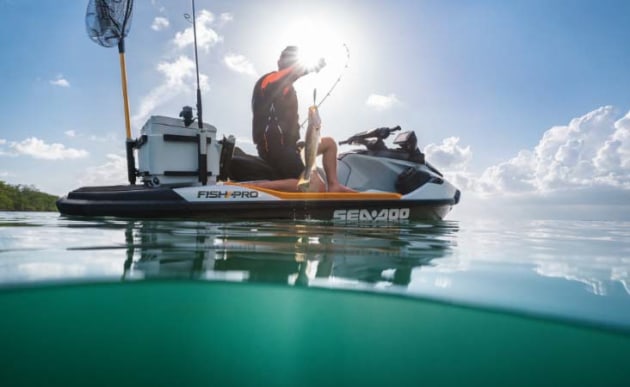 Revenues for new Marine Group grew by nearly 15% despite Evinrude decline.
The Canadian recreational vehicle manufacturer, BRP, has seen its revenues grow by 17.8% for the financial year ending 31 January 2019, partly as a result of its acquisition of boat manufacturers Alumacraft and Manitou pontoons.
For the full year, overall revenue grew by $791.3 million (all figures are in Canadian dollars) to $5.24 billion. Gross profit was up $208 million to $1.25 billion, an increase of 20%, while normalised EBTIDA was up by $119.7 million, a 22% increase.
With the acquisition of Alumacraft and Manitou, the company has formed a new Marine Group alongside Evinrude outboards. Revenues from the group increased by $63.3 million or 14.8% over the year to $492 million, mainly due to sales of the boat brands which the company said helped to offset a lower volume of Evinrude engines sold.
Overall, the Marine Group accounts for about 10% of BRP's total sales which also includes off-road vehicles and snowmobiles.
The company reported that, seven months into the 2019 season, while the North American outboard engine industry is growing by a low-single digit percentage, over the same period Evinrude outboard engines retail was down by about 10%.
Locally, the company reported double digit percentage retail growth for Evinrude in the last quarter of the year for the Asia-Pacific and Latin America regions. The Sea-Doo Fish Pro PWC model also sold out in its first season in Australia and New Zealand.
"Fiscal year 2019 was an incredible year for us, with annual sales of $5.2 billion and 37% growth of normalised EPS," said José Boisjoli, BRP's president and CEO.
"I'm extremely proud of the team and how well our people executed and delivered on our business plan, achieving record results. We have demonstrated quarter after quarter that our capacity to innovate allows us to outpace the industry and we intend to continue to do so."