BIAV challenges Murray River erosion evidence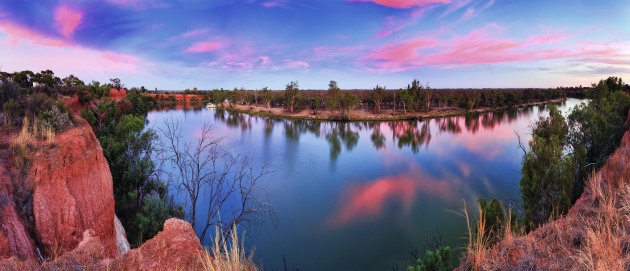 FOI documents suggest power boats not the main cause of bank erosion.
The Boating Industry Association of Victoria (BIAV) has obtained documents under a Freedom of Information request which it says fail to support claims that bank erosion along the Murray river is being caused primarily by boating activity.
According to the BIAV, the information contained in the documents appears to contradict claims in the draft River Murray Erosion Management Plan that erosion is the result of power boats and towed water sports operating along certain stretches of the Murray river.
"When the Murray Darling Basin Authority (MDBA) released the April 2017 document, which indicated to readers that the erosion was caused by power boats, the document, we understand, provided photographic content of erosion that was not in a towed water sport zone," said BIAV CEO Steve Walker.
"Our concerns were heightened when the NSW Roads and Maritime Minister, Melinda Pavey, before public consultation, was quoted in the media that the towed water sport ban would occur regardless of consultation.
"The impact of this proposed ban on our industry, on tourism for the area, and on the regional community will be so large and destructive and we were greatly surprised by the statement and are rightfully concerned," he added.
BIAV wrote to MDBA in September 2017 to ask for details of the evidence used to prepare the plan. The MDBA's response was: "We don't provide papers for people under most circumstances but encourage them to do their own research using the usual methods."
In November last year BIAV lodged a freedom of information request for the MDBA to provide access to minutes and papers, reports and correspondence of the Advisory Group for Hume to Yarrawonga Waterway Management (AGHHYM) meetings in 2016.
The MDBA subsequently provided 17 documents to the BIAV including an analysis of river bank erosion monitoring across 100 sites over a period of three years.
"It seems clear from the monitoring program results that power boats have very little to do with erosion in this area and that river regulation is the culprit," said Steve Walker.
"It also seems clear from the report that wave induced notch erosion is declining, while river regulation erosion is increasing each year.
"The science MDBA are putting out into the public consultation seems to not match the science we have obtained under FOI.
"This is the information that we would like to have shared during any consultation and certainly during any decision making processes.
"These reports are now on the BIAV website  for interested parties to view and consider."
For all 17 documents, please contact Ben Scullin at (03) 8696-5600 or email ben@biavic.com.au.