Bella goes to Nimbus Boats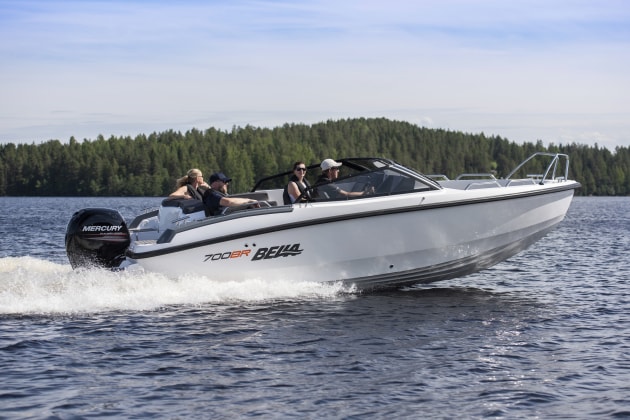 Brunswick Corporation sells stake in Finnish boat builder.
Swedish boat builder Nimbus Boats has acquired the Finnish boat builder, Bella, from its founder, Raimo Sonninen, and Brunswick Corporation which has held a 30% stake in Bella since 2003.
Operating from three plants in Finland, Bella produces three fibreglass boat ranges - Bella, Flipper and Aquador – as well as the Falcon aluminium range. The company employs about 150 staff and exports 78% of its production to 25 countries. The company made its local debut at the Sydney International Boat Show this year where it was represented by local agent Euronautica.
"We look forward to continuing to distribute the Bella portfolio in partnership with new owners Nimbus," said Dan Hanoumis at Euronautica. "All brands have been well received in Australia since our launch only 10 months ago.
"There are some fantastic, innovative models in the pipeline which we have had direct design input to for the Australian market. Importantly there will be no material change to manufacturing in the immediate future which is the cornerstone of the quality represented in the brands and such high-quality Scandinavian boats."
Based in Gothenburg, Sweden, Nimbus Boats began its operations in 1968 and, in addition to the Nimbus brand, also manufactures the Alukin and Paragon Yacht brands globally. Exports account for 70% of production with estimated net sales for 2018 totalling about $76 million.
As part of the deal, Raimo Sonninen will own the Bella production plants and lease them back to the new owners, as well as remaining active in the business as an advisor working on product development.
"The merger between these two boat manufacturers with a remarkably long history will provide synergy benefits in product development, procurement, production as well as distribution," said Sonninen. "Collaboration is key in the global market, and success will guarantee work for employees, subcontractors and dealers.
"Our aim is to manufacture high-quality desirable products at a competitive price."
Bella will also continue to collaborate with Mercury Marine under its new ownership.
"Bella Boats has been a great partner for Mercury in key European markets," said Marty Bass, president of EMEA for Mercury Marine. "We couldn't be more excited about the opportunity to continue the Bella relationship through Nimbus.
"Nimbus and Mercury both share a passion for innovation and quality, and we are pleased that Raimo Sonninen will continue to be part of this arrangement through Nimbus."