Aussies fly the flag at FLIBS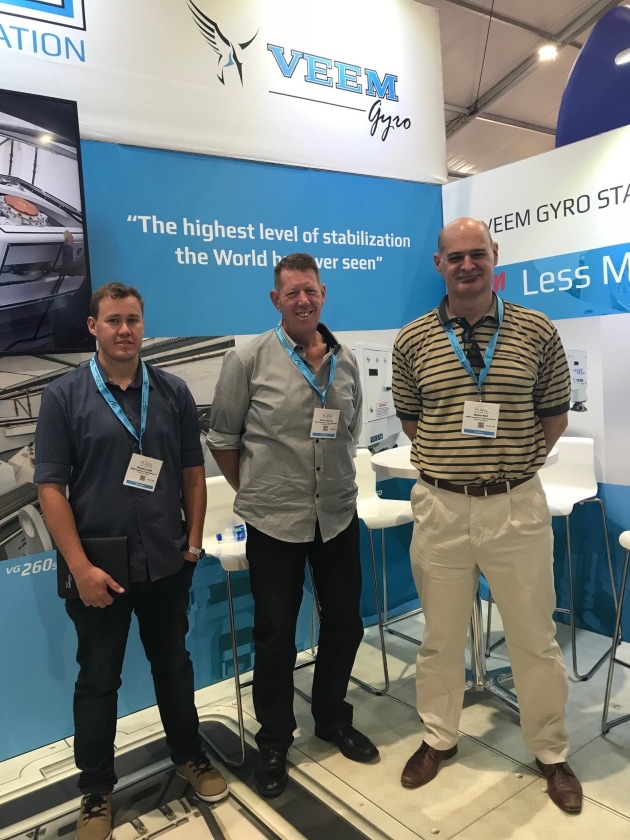 Superyacht Australia showcases local marine businesses in Florida.
Following a successful Monaco Yacht Show, Superyacht Australia hosted a number of local superyacht businesses at last week's Fort Lauderdale International Boat Show (FLIBS) in Florida.
Australian companies featured on the stand include Super Yacht Group Great Barrier Reef, Carter Marine Agencies, Southport Yacht Club, BSE Maritime Systems, Rivergate Marina & Shipyard, Rabone Systems and The Yacht Professionals. Australian manufacturer VEEM, specialising in gyro stabilisers and propellers, also had a stand at the show.
"Australia is becoming a sought-after destination for superyachts cruising down under and it is important that Australia's capability, facilities, product and service providers are well profiled," said Superyacht Australia CEO, David Good.
"Representing Australian businesses, their expertise and the cruising opportunities available at this show is essential to attracting more vessels to Australia which will increase jobs and economic benefits for our country."
Attendees at the International Superyacht Society Breakfast heard a presentation from Karen Fitzgerald, global manager of experiences for Tourism Australia, who spoke about Australia as a key destination for the US market.
Among the boat manufacturers on display at the show, Riviera staged the long-awaited world premiere of the Belize 66 motor yacht as well as US premieres of the 72 Sports Motor Yacht, 39 Sports Motor Yacht and the 395 SUV as part of a nine-model display.
Riviera CEO Wes Moxey said the new Belize was the result of more than two years of meticulous design and development.
"She is a supreme example of the Riviera design and engineering team's dedication to quality and our constant refinement," he said.
Maritimo had its largest ever contingent of US dealers at the show where it was showcasing its latest X60 model as well as the M54 and S51 models. CEO Garth Corbitt said it was a milestone for the company to have so many dealer partners involved at this year's show.
"We want our brand represented by only the best and now we have a network of true professionals that is second to none in that marketplace," he said.
"The first reveal of the X60 at Annapolis and the response to the newly refined M54 was literally overwhelming and now with the network we have in place and our brand awareness building, I am very excited by what the future holds for us in the Americas."